Welcome to Environment news and information.
In this section, you can find out about a range of environment news and information, and post  your own as well.
The Environment section includes:
Upper Calder Valley environmental groups, organisations and businesses – Who's who?
Calderdale Energy Future Panel & Green Deal (this section will soon migrate to the Energy section  – I'm in the process of revising the site plan, so that readers can find things more easily )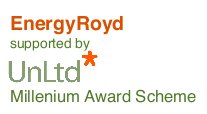 Changing More Than Lightbulbs by Jenny Shepherd is licensed under a Creative Commons Attribution-NonCommercial-ShareAlike 3.0 Unported License.