Have Calderdale and Huddersfield NHS Foundation Trust come over all James Bond and confused the NHS with a Martini? Shaken, not stirred?
Right Care, Right Time Right Place is the name of their plans for closing Calderdale A&E, running down both Calderdale and Huddersfield hospitals and providing a low-cost Future Care System that seems to drop patients into the middle of a doughnut called Locality, while giving them money and control. Perhaps to buy in a few Martinis to drown their sorrows in this new low-cost Future Care System?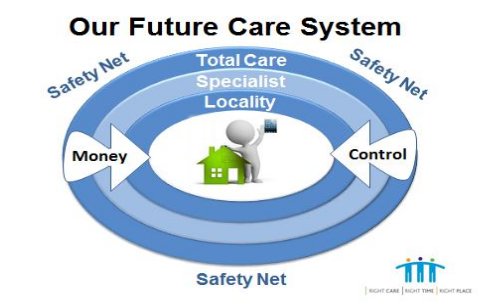 For those old enough to remember the 1980s, Right Care Right Time Right Place recalls the Martini "anywhere, anyplace any time" tv ads.
Maybe this slogan is the fruit of the £1.4m that West and South Yorkshire and Bassetlaw Commissioning Support Unit has spent on 36 public relations staff, including a Senior Associate for Digital and Social Media? Or maybe PA Consulting Group had a hand in it, as part of its support work on the Strategic Review, for which Calderdale CCG paid nearly £1m. The boring truth is almost certainly that it comes from the Right Care NHS programme
If Calderdale and Hudddersfield have come over all James Bond, St Helier Clinical Commissioning Group have clearly gone down the Asda route – their plan to close their hospital is called Better Service Better Value (BSBV).
This is in line with the NHS Right Care Programme, that is based on the belief that,
"The challenge for the NHS is to get more for less in an era of 'no more money'".
Encouragingly, one of the CCG's involved in the BSBV plan rejected it and the consortium of CCG's has now pulled the plug on it. Although Keep Our St Helier Hospital campaigners warn that like a zombie, the BSBV plan will return sometime this summer in a different guise.