Like a bursting seedpod, Vera Chytilova's death on 12 March 2014 has scattered her humour, fury, sense of the absurd and brilliant filmmaking skills onto new ground.
New Daisies will spring up.
Her 1966 film Daisies is what I most love the late Czechoslovakian new wave filmmaker for.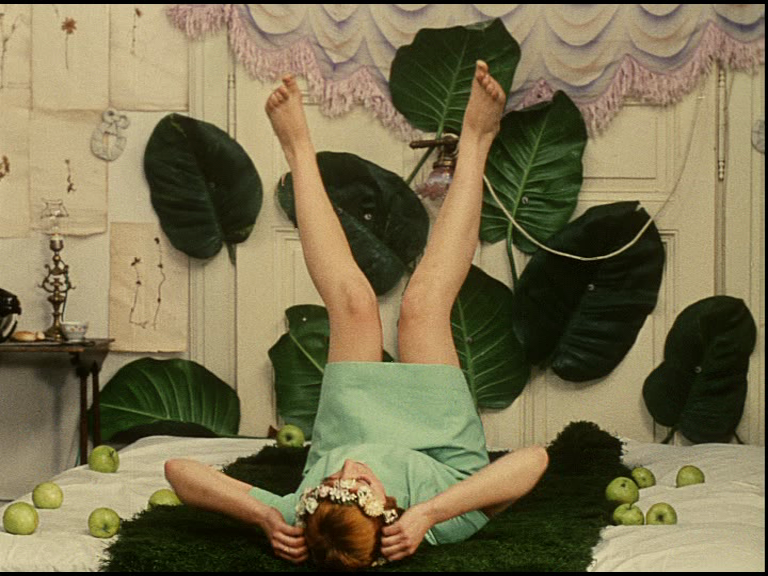 I first saw it at the Roxie cinema on 16th and Valencia in San Francisco, where I worked as popcorn, coffee and cookie seller, and cleaner.
The Roxie Cinema job gave me the keys to the cinema in several senses – including free tickets to all the city's movie theatres and a great film education.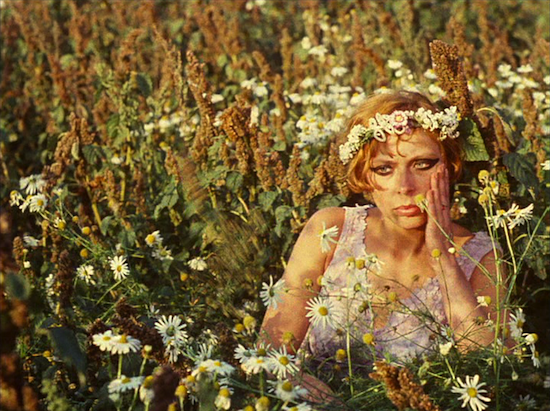 The keys to the cinema were the reason why Boxcar editor Leslie Brody incited me to tealeaf Daisies after it screened at the Roxie – so strong was her intuition that Daisies wanted to be free, not locked in capitalism's commodity chains.
The opportunity was there – I had the keys. The motive was there – free screenings of Daisies to all and sundry, whenever a 35mm projector was to be found. But the heavy 35mm film cans and some kind of feeling that the Roxie would end up in trouble with the distributors stopped me.
In Daisies, two teenage girls mirror many of the mid-20th Century's absurdities back at it. So in a way, our absurd failure to take Daisies out of the commodity circuit was fitting.
Inspired by Daisies, as a teenager my daughter Caitlin video'd two of her friends wrapped up in black binliners running around and falling over each other on the green grass of Salem archery field. (Where is this small gem of slapstick? I want to see it again.)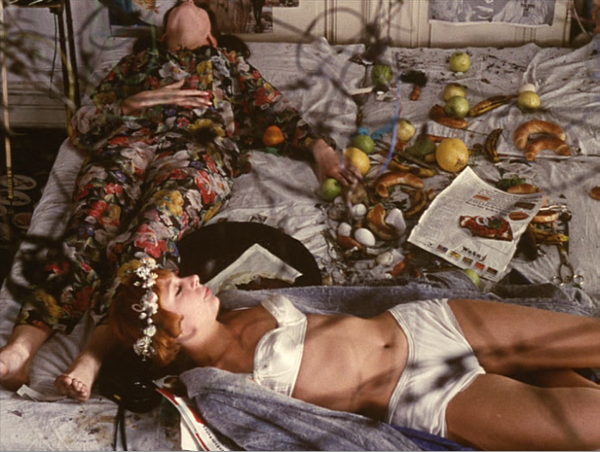 Vera Chitilova's approach to film funding was refreshing. It's not what they taught us at film school. The NY Times reports:
"…as she struggled to wrest financing for her films from state officials, Ms. Chytilova was known to have used the threat of jumping out of a window to instant remunerative effect."
The New York Times added that she had no regrets about the manner in which she approached her career. Ms Chytilova said,
"I was daring enough to want to do what I wanted, even if it was a mistake."
Someone else has understood that Daisies wants to be free. You can watch it on Vimeo here.
The NY Times article on Vera Chytilova is here.