On Saturday 15th February, Calderdale 38 degrees NHS campaign group held an information stall on Todmorden market.
Despite the cold and wet, they had an excellent reception with many people stopping to talk about the rumoured threats to Calderdale and Huddersfield A&E departments. 130 people signed a petition asking the Calderdale Clinical Commissioning Group to 'protect our A&E'.
Elizabeth Robertson of Todmorden said,
'I have used Halifax A&E for Mum and cannot fault their care and commitment to her. I wouldn't want to go anywhere else'.
Mrs Dorothy Ellis said,
'If your husband is ill you don't want to drive to Huddersfield or Bradford, you want it there when you need it'.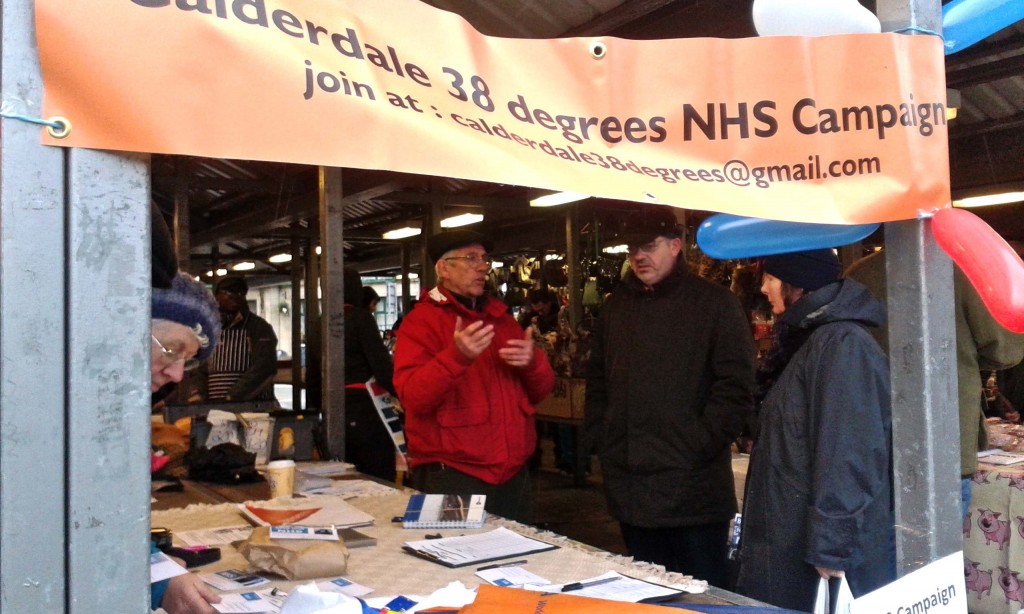 Calderdale 38 degrees is committed to supporting the NHS and defending it against denigration and privatisation.