A vote for the LibDems looks like a vote sold to private healthcare companies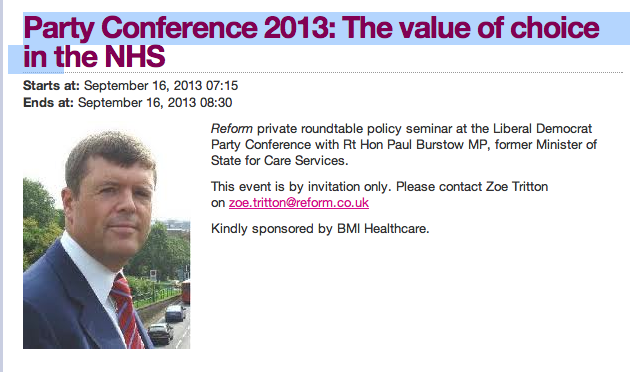 Exactly who do the LibDems represent? Private healthcare companies or the people?

By the looks of it, LibDem policy on the NHS is being paid for BMI Healthcare, a division of General Hospitals Group, and the Reform think tank, which is closely associated with BMI and pushes NHS privatisation policies.
Last year BMI Healthcare was exposed for telling their doctors to delay NHS patients' operations in order to induce them to pay for private treatment.
You can find out more about BMI Healthcare on the excellent Social Investigations website