People were keenly interested in the launch of two new electric vehicle hire schemes in St George's Square today.
Ride+electric assist bikes for hire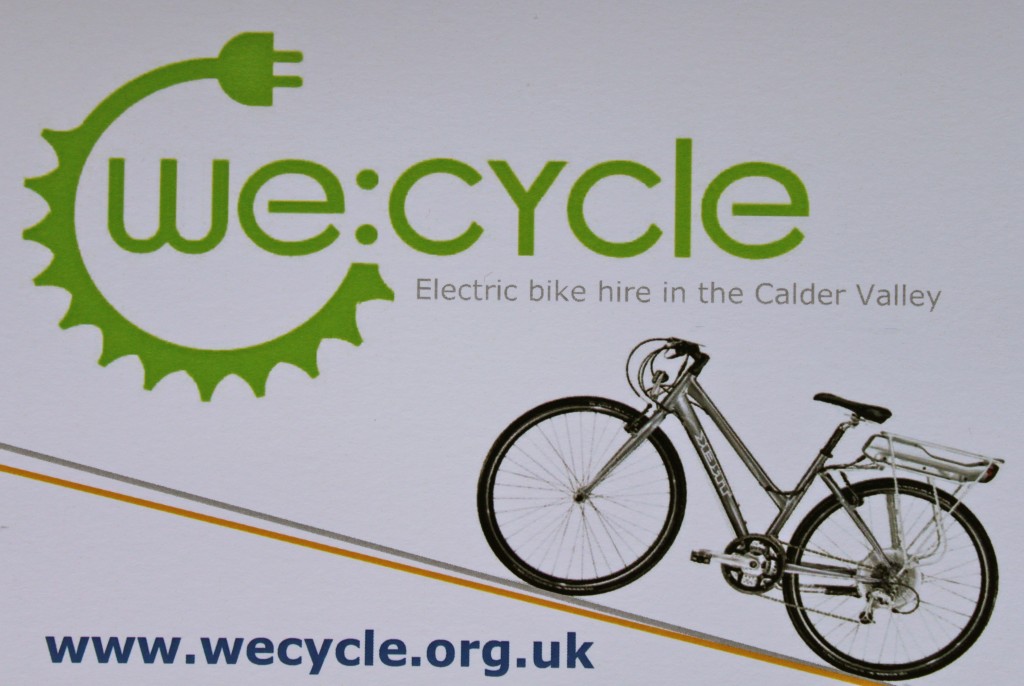 Electric bike hire is now available in the Calder Valley, from Hebden Bridge Alternative Technology Centre. The we:cycle scheme offers ride+electric assist bikes, that have a silent drive motor and a battery. When the electric-assist scheme is engaged, it provides a boost to your own pedal power, so that you can pedal farther and faster with less effort. Putting the bike into regenerative braking while going downhill not only slows the bike – it recharges the battery.
The bikes are available for full day and half day hire, and there is an introductory trial ride offer from 6th to 31st August. Hire rates and information about deposits and other terms of booking are on the we:cycle website. For all enquiries, email wecycle@alternativetechnology.org.uk, phone 01422 842121, or drop in at the Alternative Technology Centre, Hebble End Mill, Hebden Bridge, West Yorkshire HX7 6HJ.
Chevrolet Volt for hire from the Hour Car car share scheme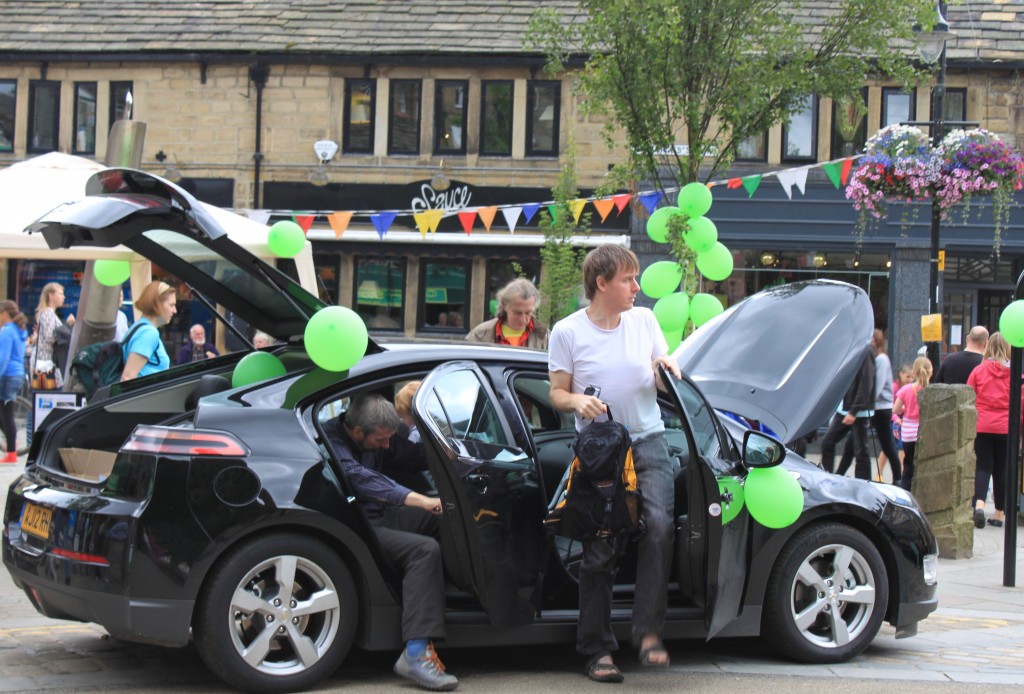 The Chevrolet Volt, dubbed the greenest car in Britain, is available for Hour Car members to hire. Hour Car says, "It is a green machine we can all get to use."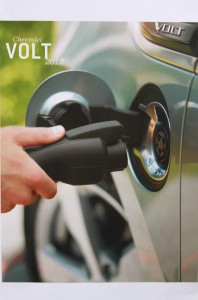 The Volt is a plug-in hybrid electric car which charges up overnight and runs for the first 50 miles with no tailpipe emissions. After 50 miles, a petrol engine kicks in to recharge its batteries. The car can keep running indefinitely, very economically. So there's no "range anxiety".
To find out more about the Hour Car Car Share Scheme, contact Kevin Hogan on 01422 847971 (9am-2pm), email info@hourcar.org.uk or pop into Salem Community Centre, Central Street, Hebden Bridge, HX7 6HB. Or visit www.hourcar.co.uk .