Outside what used to be the old Nutclough Tavern, and is now a housing coop where a bunch of  Transition Town people live, Bear was busy sawing sticks.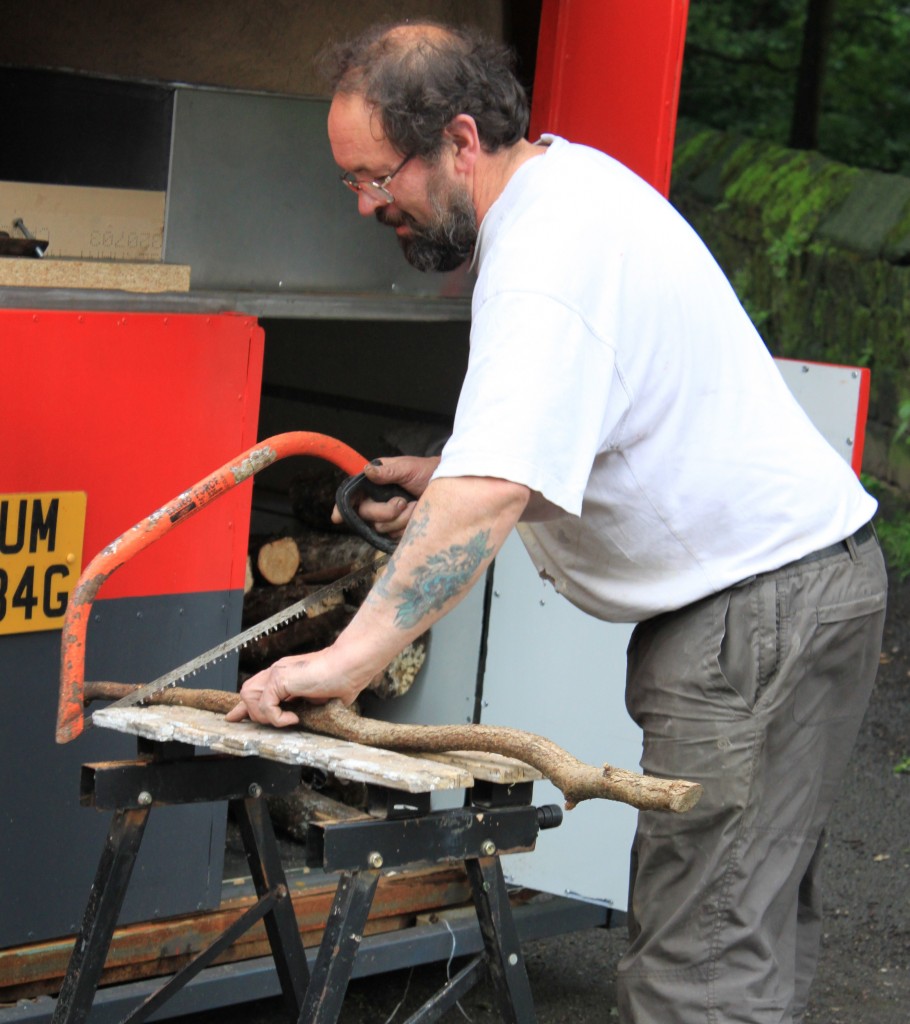 Fragrant woodsmoke hung in the air.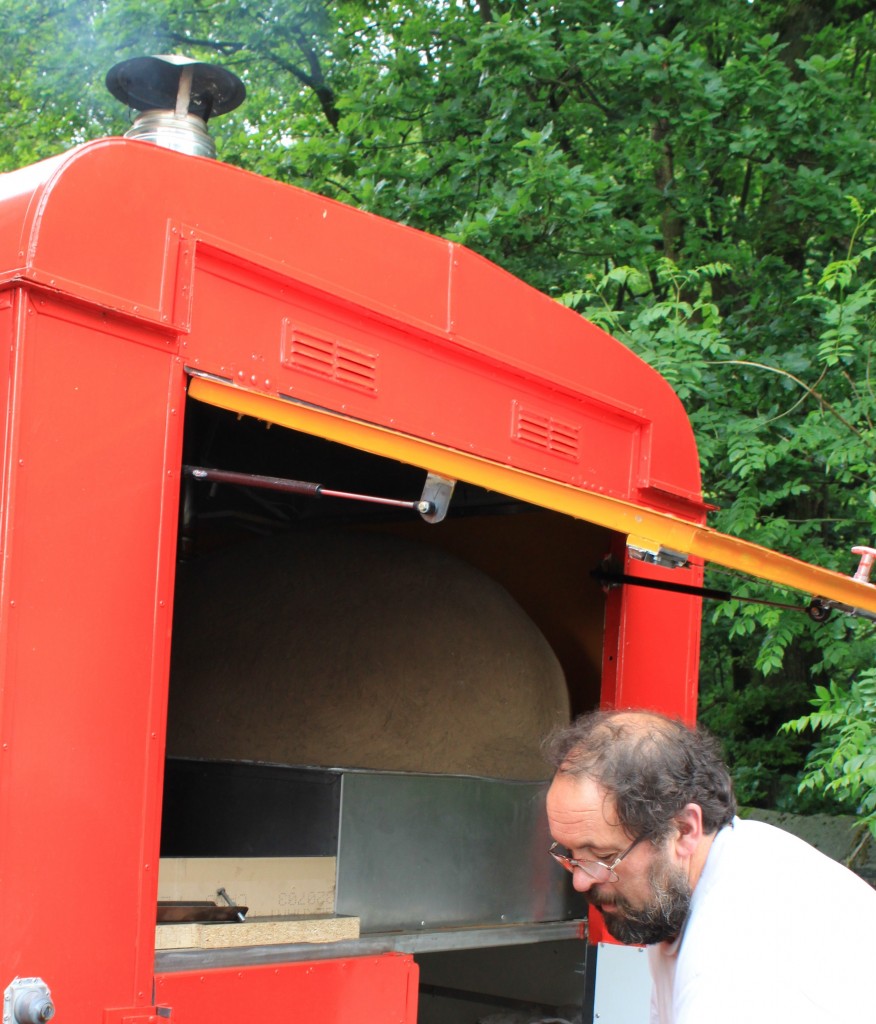 "It's coming from the pizza oven," Bear told me. "Come down to Victoria Road in about an hour. We'll be selling pizzas at the Handmade Parade workshop. And the wood's all from Black Bark."
After a detour through Nutclough Wood….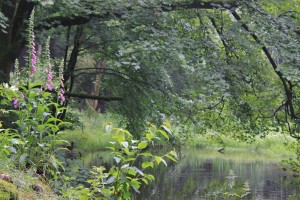 …and past the new Town Hall extension with its scaffolding just removed, revealed as a slightly taller great-grand child to the lovely old Victorian lady….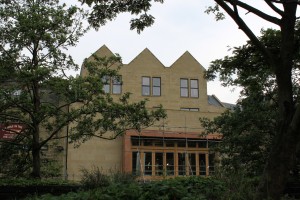 …I came across some children on stilts.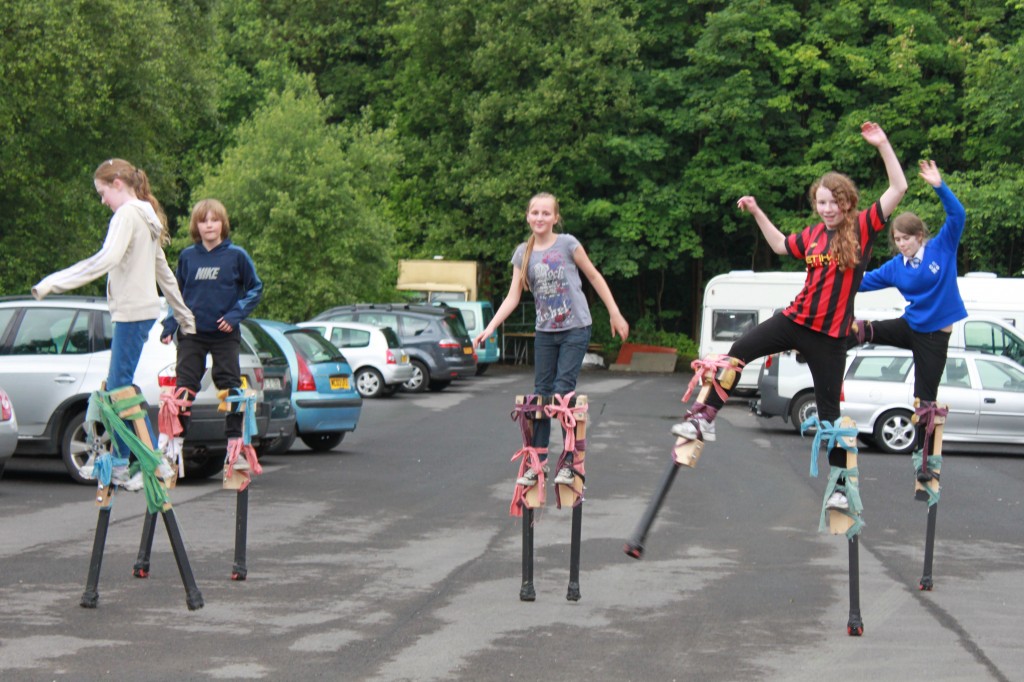 Here was the Handmade Parade workshop!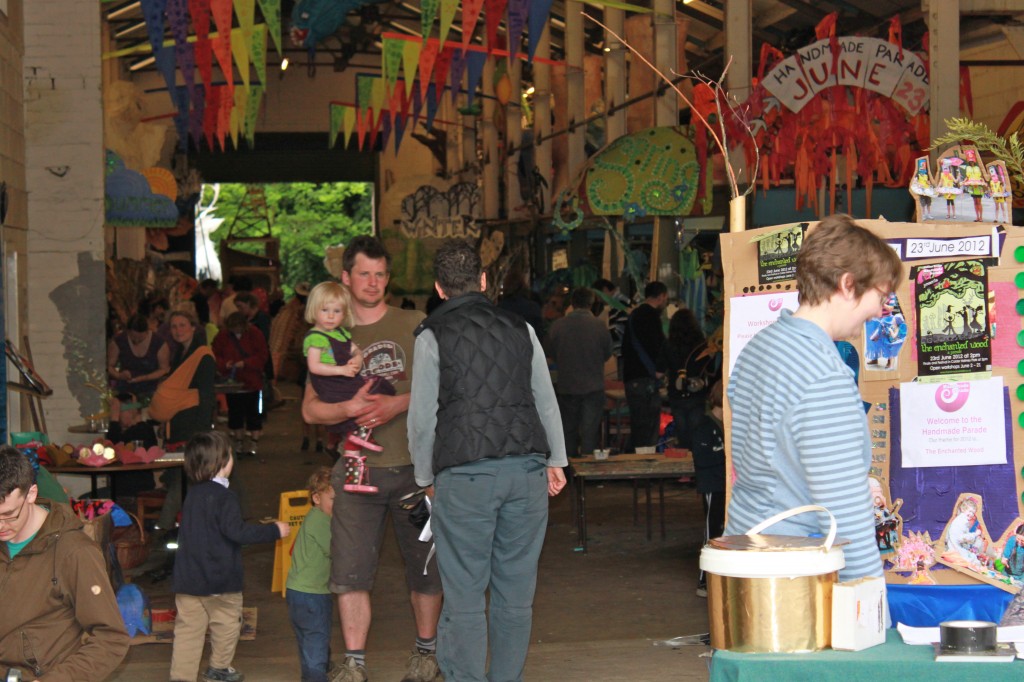 And, as Bear said, there was woodfired pizza…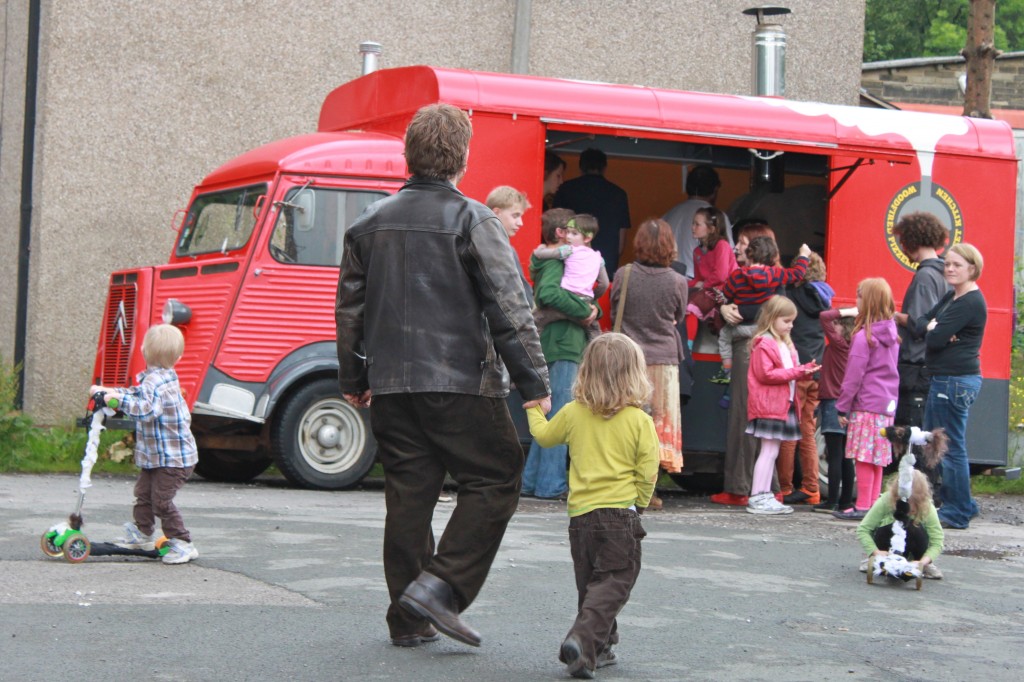 If you'd like some yourself, this is where it comes from.