This Directory has three main sections:
Businesses and community groups
Campaigning groups
Local government – Calderdale Council, Hebden Royd Town Council and other parish councils
BUSINESSES AND COMMUNITY GROUPS
Biodiversity
Calderdale Badger Group
This group is set up for the protection of badgers in the Calderdale area. They campaign, lobby government, protect setts, and offer education. They are on facebook here.
Cromwell Bottom Wildlife Group
Here is the website for the Cromwell Bottom Nature Reserve, which aims to bring back wildlife into Calderdale. The Nature Reserve is at Elland Road, Brighouse HD6 2RG.  This is in Lower Calder Valley so strictly speaking, shouldn't be on this website but hey ho. The Wildlife Group is a membership organisation, their webpage is here
Upper Calderdale Wildlife Network is open to all wildlife enthusiasts. It helps to survey and protect wildlife and habitats in the Upper Calderdale area. They meet on the first Monday of the month at 7.30 p.m. in a Todmorden Pub. For info, contact Ms Penny Bennett, 01706-812480.
Buildings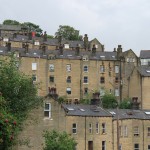 A variety of groups, organisations and businesses can help with reducing buildings' carbon emissions and increasing their resource efficiency and energy efficiency.

Mytholmroyd Builders Merchant Ltd supplies all kinds of building materials and promoted green building materials some time ago.
Resource efficient and energy efficient new builds
Calder Valley Community Land Trust
Calder Valley Community Land Trust Ltd is a community benefit society in Todmorden, Hebden Bridge and Mytholmroyd. Established in September 2014, their focus is on community-led affordable housing initiatives in Upper Calder Valley valley. They also hold land and buildings on behalf of the community.
CVCLT actively strives to reduce its carbon foot print and improve the local environment. Climate change, fuel poverty, public health, flood resilience and environmental stewardship are the main drivers behind this commitment. Their website is
here.
Designs and plans durable residential and commercial buildings using straw bales and natural materials. They have built over 300 buildings in the UK and Europe, including durable residential and commercial buildings using straw bales and natural materials. They also run training courses and provide services for self-builders and contractors. Straw Works are based in Tod.
Home Energy efficiency advice and retrofits
Calderdale MBC Housing Energy Action Team

(HEAT)  can make recommendations about improving home energy efficiency. You can phone them on 0845 245 6000, or email heat@calderdale.gov.uk. Their webpage is here. 
Eco-tourism accommodation
 HB Woodcraft Folk's Height Gate Camping Barn and the National Trust's attraction, Gibson MIll in Hardcastle Crags both use biomass heating and  eco sanitation.
Hebden Bridge Hostel – aka Mama Weirdigan's
Beds and rooms to suit a range of needs and budgets, next door to the Birchcliffe Centre
Hebden Bridge, HX7 8DG. Their website is here.
Prices range from £15 per person per night in the bunk room to £55 for a private twin and £75 for a four-bed 'family & friends' room.
The hostel is also available for the exclusive use of up to 33 people. During the low season the whole hostel can be booked for as little as £350 per night.
Food



Blackshawhead Community Orchard
Calder Food Hub  – a community interest company promoting local food.It organises Seedy Saturday plant and seed swaps, provides local produce boards in Hebden shops and helps network local food producers with local retailers and local customers.
Three Valley Vegans 
The group exists to support, educate and encourage anyone in the Calder Valley and beyond wanting to reduce their reliance on animal-based products and live a more compassionate lifestyle. See https://3valleyvegns.org.uk/
Salem permaculture allotments
New allotments for Dodd Naze – a sign outside Hebden Royd Town Hall says there are still some available allotments (Sept 2014)

Blackshawhead Environmental Action Team (BEAT)
Redacre Growing Project  Mytholmroyd's organic community growing space.
Calder Local Orchard Group – voluntary group promoting sustainable fruit production, planting orchards, providing training, mapping and using existing orchards, research.
Calder Valley Organic Gardeners – longstanding group promoting organic gardening.
Little Valley Brewery  All beers certified by Soil Association
Mays Farm shop, Colden
is at 31 Market Street, Hebden Bridge HX7 6EU
The shop is near the centre of the town, about ten minutes' walk from Hebden Bridge station. They aim to:
provide good quality, ethically sourced organic produce that you can trust
promote healthy, raw ingredients
reduce, re-use and recycle wherever possible
promote local food, support the local economy and reduce food miles
support producers who are changing food systems for the better
increase understanding of the issues around food production
pay ourselves a living wage
be a positive example of a workers' co-op and support other local co-ops
develop and implement a clear ethical policy
bring some fun into buying food!
is open on  Friday afternoons between 12 and 3 at the Methodist church, Hebden Bridge, Market Street (near the Coop). Everyone is welcome to drop in and enjoy delicious and wholesome food on a pay as you can basis.  Their facebook page is
here
Education
is a company based in Hebden Bridge. Its business is "Other Education not elsewhere classified." It identifies itself as "the Local Agenda 21 body for Calderdale, incorporating Calder Future, and pushing forward the local strategies on climate change and recycling." The Calderdale Sustainability Forum Ltd Chair is Anthony Rae.
Live Wild

Using learning tools from Forest School, Bushcraft and the Eight Shields Nature Mentoring Pathway, Live Wild run programmes in schools, courses for adults, holiday and after school clubs, long term deep nature connection programmes for young people and bespoke training for schools, organisations and businesses.
"Through working with children we intend to inspire a future of hope, love of nature, practical transferable skills and a deep connection to all that matters. Through working with adults we hope to offer or enhance many types of practical outdoor skills and nature knowledge, inspire deep personal awareness and affect much needed positive change in the way we live in our lives right now."

"In our capacity as human beings we will act as stewards of this land and of ourselves and in doing so dedicate our lives to supporting others to grow the sense of awe and wonder that we all need to feel truly and fully alive."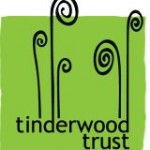 Tinderwood Trust Forest School "has been working in Calderdale for over five years growing out of a voluntary and community  group established by parents interested in playing and learning in less than traditional ways.
The group has been offering Forest School sessions to children and their families and carers, providing training and taster sessions for practitioners working within the EYFS, and offering consultancy on all aspects of creative outdoor play and learning and design of outdoor learning environments." It also works with local primary schools and nurseries.
Treesponsibility Outdoor classroom  offers "…3 day environmental awareness residential courses with primary schools… The children help to create new woodland at various sites and take part in Forest School sessions in Hardcastle Crags," as well as spending half a day in the Knott Wood outdoor classroom. Outdoor classroom also do one day woodland activity days, for activities like "habitat surveys, tree identification and nature walks, and building low rope bridges between trees." See also The SOURCE (above, in Rivers and Flooding section).
IT Computer Repair, Re-use and Reconditioning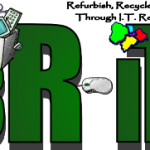 Dot com  "is Calderdale's ONLY dedicated, not-for-profit provider of computer support services and solutions."
RECYCLING
Charity shops – Hebden Bridge has loads, full of a variety of great finds from books to furniture with clothes, kitchen ware, records, dvds and videos – you name it.
Blackshawhead Environmental Action Team
Pennine Community Power, an offshoot of Blackshawhead Environmental Action Team, was awarded a grant to part-fund the construction of a wind turbine in Blackshawhead. After selling £28,000 of community shares, with a minimum investment of £250, PCP now has the wind turbine up and running.
Renewable Energy Systems – Todmorden Wind Farm
Renewable Energy Systems is an American company that operates globally. Its website is here.
Power from the Landscape  now seems to be defunct. But it supported communities across the South Pennines to install microhydro on old mill sites. Microhydro generators will generate less than 100 KW of electricity and are ideal for community schemes. Power from the Landscape pointed out that there is no potential in Calderdale for large-scale hydro-electricity generation. At a recent Community with Energy event, Peter Hill of Power from the Landscape said, "If you developed every micro-hydro site in the Upper Calder Valley, you could get 2.5 mega watts – the same as one wind turbine."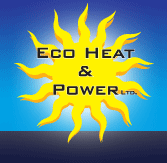 Ecoheat & Power Ltd   provide  solar power hot water and solar power electric systems, plus hybrid heating systems and biomass heating.
Ablefuels – Solid Fuel Sales and Stove Showroom at  Able Fuels Ltd, Lower Underbank, Halifax Road, Charlestown, Hebden Bridge, HX7 6PH. Tel: 01422 842284
Sells solid fuels, real fires, stoves, cookers (all for any fuel), chimneys, patio heatersand related products and services. Delivers coal, smokeless fuel, wood fuel and solid fuel.
Pennine Wind Turbines can supply, install and support a wind turbine to power community and local authority projects, farms, country estates, industrial units, rural domestic properties, offices, schools and many more applications across all the regions of England, Wales and Scotland.
Rivers & Flood Alleviation

The SOURCE is a working partnership with a long term vision of ecological restoration in the headwaters of the River Calder.
It aims to:-
• Minimize flash flooding through appropriately-sited tree planting and moorland restoration
• Treat damaged land and control erosion
• Improve the quality of the River Calder
• Undertake educational activities and encourage volunteering so that people of all ages
and from all walks of life become aware of the value of our rivers and uplands.
Partners include Treesponsibility, The Calder and Colne Rivers Trust, The Upper Calder Valley Wildlife Network, Todmorden Moor Restoration Trust, Calder Futures, Calderdale MBC, The Environment Agency, Pennine Prospects and the White Rose Forest.
Slow the Flow Calderdale
Slow the Flow Calderdale is a community group with the objectives of:
"slowing the flow from the upper catchment to the main river channel, thereby reducing the flood peak and limiting flooding in our towns and villages."
The group includes dedicated engineers, scientists, landscape experts, and those working in land management.  They are working with Government, The Environment Agency, Calderdale Council, The National Trust,  Treesponsibility, The Source Partnership, The Calder & Colne Rivers Trust, Pennine Prospects, Calder Futures and the Flood Wardens along the Calder Valley to seek a solution to this continuing and growing problem.
There are many volunteering days building leaky dams in Hardcastle Crags etc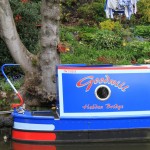 The Calder Future project is a partnership of organisations with responsibility for rivers within the Calder Valley. Calder Future is part of Calderdale Sustainability Forum Ltd (see below, under Education). The Calder Future partnership is:
British Waterways
Calderdale Metropolitan Borough Council
Calder Future Ltd
Calderdale Friends of the Earth
Environment Agency
Green Business Network
Halifax Canoe Club
Northern Naturefriends
Treesponsibility
Yorkshire Water
Bike and Go – electric bike hire from Hebden Bridge Station. Info here
Hour Car – a not-for-profit community car share and ride share scheme. One of their cars is an electric car.
Walking school buses –  a walking school bus is a group of children walking to school with one or more adults. Ask your school if they have a walking bus, there are some in the Upper Calder Valley but I can't remember which.
WY Metro – buses take bikes (£1 charge).  After a lot of dire hooha with poor quality bus services, WY Metro has started a new contract with a different bus company and the new timetable for Hebden Bridge buses is here.
Friends of Hebden Bridge Station & Friends of Mytholmroyd Station – I'll find links asap. Please come back to find them.
Happydays Cycles Sowerby Bridge
Happydays Cycles is home to the Bike Shop & Cycle Café in Sowerby Bridge along with various projects to get people out and about. They are based at 18 Town Hall St, Sowerby Bridge HX6 2EA
Happy Days Cycles is a social enterprise business, their main outlet is a shop and café based in Sowerby Bridge, Halifax. All profits go towards funding their work amongst the homeless in West Yorkshire. They want to develop people's love for cycling and enable them as individuals to reach independence. They value partnerships with churches, individuals, volunteers, local government and other organisations to promote integration into the wider community.
Their website is here .
They have a bike library for free hire of bikes.
Mytholmroyd Walkers' Action – a community group that aims to:
Encourage more walkers, walking more
Make sure public rights of way and footpaths stay open
Make walking more attractive to a wider range of residents
Encourage more visitors to make Mytholmroyd a walkers' destination.
Encourage people to undertake more journeys by foot, rather than private car use.
Work with other partners/providers to promote walking for a healthy lifestyle.
Woodlands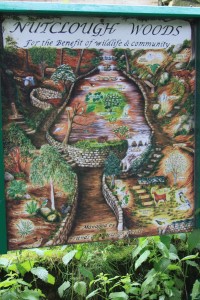 Friends of Nutclough Wood  have been managing the council-owned portion of the woods with the overall objective of improving the bio-diversity in and the public access to the site
Knott Wood Coppicers Ltd is a workers' co-operative specialising in woodland management and tree planting.
Treesponsibility   The SOURCE project is working on the uplands close to the source of the River Calder, which are in a seriously degraded state, in order to:
Minimise flash flooding through appropriately sited tree-planting schemes.
Treat damaged land and control erosion.
Monitor invertebrates in the river and carry out habitat improvements.
Undertake educational activities and encourage volunteering so people of all ages and from all walks of life become aware of the value of our rivers and uplands.
CAMPAIGNING GROUPS
Ban the Burn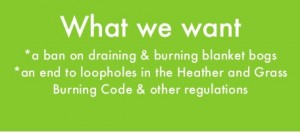 Ban the Burn! is an ad hoc campaigning group which aims to stop heather burning on the moors and restore and protect the Walshaw Moor Natura 2000 site's biodiversity and vital blanket bog and peatland carbon sink that – if damaged – would release huge amounts of carbon dioxide and so worsen climate change, and reduce the flood risk to Hebden Bridge and downstream in the Calder Valley. You can find out more about Ban the Burn here and on their facebook group.
The group aims to reduce flooding in Hebden Water, by making sure that the degraded Walshaw Moor blanket bogs are restored to the point where they can hold large amounts of rainfall and slow the flow of water into the valley.
Calderdale Friends of the Earth
Calderdale Friends of the Earth Together with Calderdale Sustainability Forum Ltd, Calderdale Friends of the Earth lobbied Calderdale Council to adopt a target of reducing the area's carbon emissions by 40% from a 1990 base, by 2020. In 2012 Calderdale Council adopted this target in Calderdale's Energy Future vision document.
Update: In January 2019, it is not clear what progress has been made towards reducing Calderdale's carbon emissions. Upper Calder Valley Plain Speaker will ask the Economy and Environment Director, Mark Thompson.
Copley Valley Environmental Protection Group
Copley Valley Environmental Protection Group campaigns for the protection of Copley village and The Sowerby Bridge/Copley valley, particularly with the aim of promoting sustainable alternatives to the proposed Sowerby Bridge Copley Valley Regeneration Project.
Update January 2019 – since the Copley Valley housing estate aka regeneration project is now pretty much completed, I'm not sure what's happened to the Copley Valley Environmental Protection Group, I will try and find out.
Hebden Bridge Partnership is an umbrella group open to all Hebden Bridge community and not-for profit organisations. It aims to work together to develop and support projects that make the area of the five local parishes "a better place in which to invest, live, work, shop and enjoy leisure activities". It was set up by Upper Calder Valley Renaissance Ltd. It calls itself the Town Team and meets regularly.
Transport Campaigning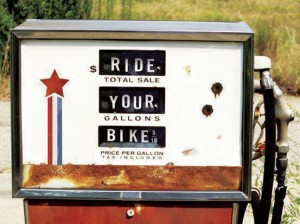 Calderdale 20's Plenty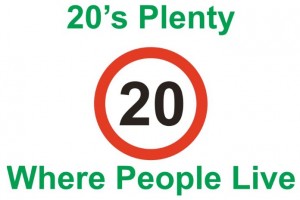 20's Plenty in Calderdale campaigns for 20 mph speed limits for residential roads, without speed bumps or other physical calming. In response to their campaigns, Calderdale Council decided to implement 20s Plenty. For more info, contact 20's Plenty for Calderdale Coordinator, Myra James, via Calderdale@20splentyforus.org.uk or 01422 845131.
Upper Calder Valley Renaissance Sustainable Transport Group
No current info available at the moment – will update soon, hopefully.

LOCAL GOVERNMENT – COUNCILLORS, DEPARTMENTS, COMMITTEES, OFFICERS & "PARTNERSHIPS"
6c Community Energy Fund
Their website says:
Business Advice about reducing carbon emissions
Calderdale Carbon Club has been set up by business members of Calderdale Energy Future Panel, to share ideas and best practice about reducing carbon emissions. Members can gain accreditation for making an Environmental Business Pledge about how they're reducing their carbon emissions. Membership is open to any business with premises in Calderdale and is currently free (subject to review in October 2013). For information, email ebp@calderdale.gov.uk or call 01422 392250
Calderdale Energy Future Panel is a Calderdale Council "cross sector working group" that includes businesses and community groups as well as Councillors and Council officers. It's supposed to steer the implementation of Calderdale Council's Energy Future strategy. However there are no minutes on the website since August 2013, so who knows if it's still functioning?
But there is a website about Calderdale's Energy Future projects here .
Calderdale Council has also launched Business Growth Calderdale. Local businesses that are aspiring to grow, work towards environmental improvements, become more competitive or develop new products and services can get help from an EU-funded partnership of  Calderdale Council, Bradford University, Leeds Metropolitan University and Community Partnership Solutions Ltd. For more information about the scheme,  call 01422 392187 or email businessgrowth@calderdale.gov.uk
The Green Business Network, Calderdale & Kirklees provides environmental advice and support to local businesses  – although  their Business Advice webpage specifies that these services are only for Kirklees businesses, not Calderdale businesses.
It offers Landfill Community Grants to Calderdale community and environmental projects within 10 miles of landfill sites. "Projects MUST comply with the regulatory requirements of the Landfill Communities Fund (LCF) known as the 'EB Manual'. Details of the LCF can be found on the website of the Regulator. Except for schemes with historic buildings or biodiversity (addressing a priority species or habitat), all projects MUST relate to a single park or another amenity evidenced as being:
provided, maintained or improved for the protection and/or preservation of the environment (includes the natural, built and social environment).
"something that makes the environment more pleasant or comfortable and/or improves the aesthetic qualities of an area for the general public."
Hebden Royd Town Council

Hebden Royd Town Council has these  Committees and delegated powers:
Hebden Royd Committees info here
Calderdale Council
The Council is composed of 51 Councillors. All meet together to decide the Council's overall policies and to set the budget and Council Tax each year. The Council appoints the Leader and members of the Cabinet and also the membership of the various Scrutiny Panels and Committees.
Cabinet Meetings
The Cabinet is composed of the Council Leader and six Councillors appointed by the Council. The Cabinet has overall responsibility for the services which the Council provides  within the overall policies and budget agreed by the Council.
The Cabinet makes recommendations to the Council on major items of policy and on the annual budget and capital programme. The Council is responsible for considering and approving the Cabinet's recommendations – or rejecting them.
The first half hour of each Cabinet session is open for public questions.  To ask a question, turn up about 5.50pm and fill in a form with your question. You will then ask it orally as well, in the Cabinet meeting. Here is more info from the Calderdale Council website.
Cabinet members info here. That link also includes info on Scrutiny Panels and their members.

Economy and Environment  Scrutiny Panel recommendation on the Green Deal
The Economy and Environment Scrutiny Panel recommended to Cabinet in October 2011
"that they request Officers to develop a business case for Calderdale Council to become a Green Deal provider or assessor in order to maximise the potential both for income generation and the provision of independent impartial advice in the market place. Any income generated could then be re-invested in helping to further alleviate fuel poverty."
I asked the Scrutiny Support Officer, Steve Barnbrook, for an update on whether Calderdale Council has applied to become a Green Deal provider or assessor, or is likely to. Steve replied,
" It is my understanding that…a number of officers have been developing proposals, but needed greater clarity from the Department of Energy and Climate Change about Green Deal and the Energy Company Obligation. On 11th June the awaited details of secondary legislation were released by DECC. I believe that discussions are underway with other local authorities in the Leeds City Region about how best to progress…"
That was ages ago and in September 2014 the House of Commons Select Committee concluded that the Green Deal was not working, so I don't know what the situation is with Calderdale Council's plans to become a Green Deal assessor or provider.
Directorates
To carry out the policies decided by the Councillors, Calderdale Council has four Directorates
Children & Young People
Communities
Economy and Environment
Adults, Health & Social Care.
Each Directorate contains various departments, staffed by Council Officers.
According to the Calderdale Forward website, there is a pretty humungous number of Council Strategies and Plans for the Directorates to keep on top of – including eight environment, housing and transport strategies and three economy strategies.
Calderdale Council partnership groups
Calderdale Forward is the Calderdale Council's new partnership website. It seems to be the shop window for the new Calderdale Assembly and other Calderdale Partnership groups, including the Energy Future Panel and the Transport Working Group.
This is a bit of the information spaghetti that I've been able to spin onto my fork:
What is Calderdale Assembly?
The Calderdale Forward web page says,
"the Calderdale Assembly has been established to ensure engagement with a wide and inclusive range of stakeholders on the development and agreement of Calderdale's high-level priorities. Meetings of the Assembly take place twice a year and usually follow a conference style format."
Does anyone understand that first sentence? I don't.
Please can the Council use clear, jargon-free English?
What do they mean by engagement? As far as I understand the word, it's term used in customer relationship management/ marketing, which means "get people to buy your stuff".
And "stakeholders" is a concept in management theory, which has somehow oozed into the public sector and pretty much everywhere else. Management-speak types apply this "one size fits all" word to anyone and everyone – managers, customers, employees, citizens, the public, voters. You see what's happening here? The word glides over and erases different roles and interests, forestalling the expression of conflict or differences. So the default position becomes: We're all in this together. Where did I hear that before?
So what does the Calderdale Forward web page really mean? I'm sure it doesn't mean, "come and tell us you agree with our policies and will help us to carry them out." But that's more or less what it sounds like.
Info from Calderdale Council's Partnership Support Team
To try and understand this Partnership thing better,  I've asked the Calderdale Council Partnership Support Team some questions, and have received some answers:
Q: Please would you let me know how "stakeholders" are chosen to attend the Calderdale Assembly, and the Environment Partnership?
A: The Calderdale Assembly met for the first time in November 2011 following a review of the partnership arrangements. Calderdale Forward Board members met for the last time in June 2011 and put forward up to 3 nominations each for the Assembly. From the nominations a list was compiled ensuring there was a balanced split between different sectors and around 100 representatives were invited to attend. Feedback is currently being sought on the future role of the Assembly in order to draft its Terms of Reference, which will need to include membership.
Environment  A new Energy Future Panel has been set up, to replace the former Environment Partnership.  
The Calderdale Council Partnership Support Team has come up with lots of helpful information. And the Calderdale Energy Future Panel has been set up.
Summer 2013 update: CEF Panel member Finn Jensen reports that there is now a CEF Community Working Group. This replaces DCarb Upper Calder Valley, which has now ceased to exist.
Council officers
Council officers in each department are responsible for carrying out the policies that the Councillors decide on. At least, that's the theory. The Officers also have expert knowledge in their field and advise the Councillors on policy making.
Council officers dealing with issues relating to climate change and energy:
Transportation Officer, Peter Stubbs
Housing Projects Officer, Housing Energy Action Team – Richard Armitage (responsible for Affordable Warmth Partnership, domestic energy efficiency retrofits)
Conservation Officer, Hugh Firman
Energy Officer, Daniel Knight
Environment Officer, Emma Appleton, has left and I don't know if she's been replaced.
Countryside and Woodlands Manager, Countryside Services
Tel: 01422 284417
Email: countryside@calderdale.gov.uk
Senior Forestry Officer, Richard Robertshaw, Tel: 01422 393212, Email: richard.robertshaw@calderdale.gov.uk
Councillors with responsibility for climate change/energy/environmental matters:
Cabinet Member – Economy: Peter Caffrey
Cabinet Member – CAFM, Housing and Environment: Scott Lloyd Benton (and no, I don't know what CAFM means).
Economy & Environment Scrutiny Panel members:
Economy and Environment
In 2012 the Economy and Environment Directorate produced Calderdale's Energy Future, a vision of how the area can reduce its carbon emissions by 40% by 2020, compared to levels in 2005.
Planning Applications
If you're interested in the latest planning applications in Calderdale, all the info is here. There is also a Buildings and Planning thread on this website.