The Chair and Secretary of the Calderdale branch of the National Union of Journalists have issued the following statement:
Calderdale branch of the National Union of Journalists has condemned the merger of two once-proud local papers, the Todmorden News and the Hebden Bridge Times.  The end of a dedicated local paper for each town breaks a tradition which goes back a century, and is another sign of the way that the local media in Britain is being starved of resources and professional skills.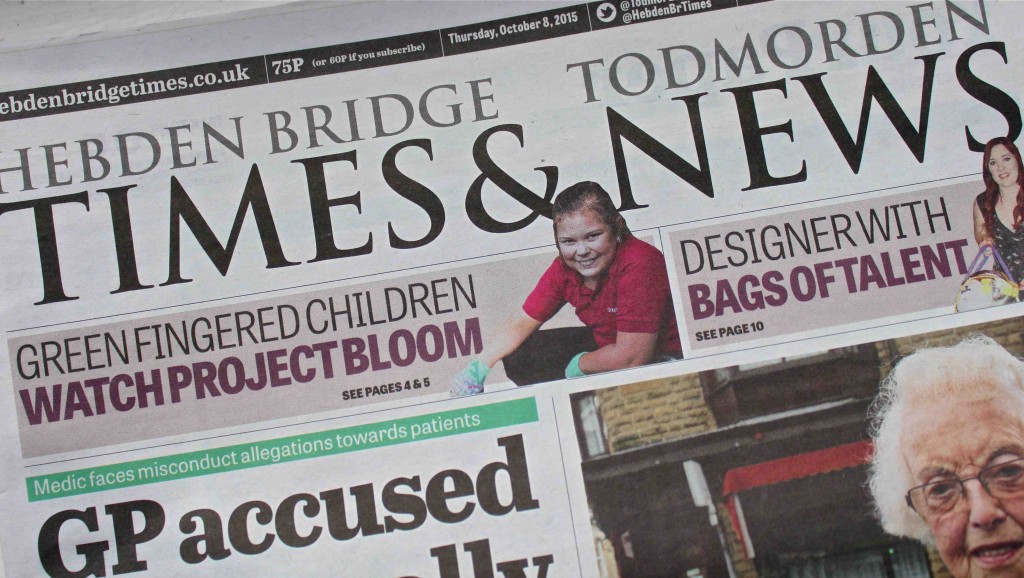 Within the memory of members of our branch both the Todmorden and Hebden Bridge papers each had a team of four journalists pro-actively seeking stories, monitoring local authority decisions and reporting from the courts. These journalists had pride in the newspaper which they produced each week, and several went on to significant national careers.  Sadly the combined local paper now has material put together in an ad-hoc way by Courier staff based in Halifax. The local connection has been broken.
The papers are owned by the Johnston Group, a major regional newspaper group who purchased the titles from local ownership about twenty years ago and who have since run the Halifax Courier and the local papers as cash-cows, starving them of journalistic resources. Johnston have been happy to take the profits but have felt no obligation to maintain high standards of reporting in our communities despite the valiant efforts of many local journalists (including many in our own union) who have struggled against the odds to maintain integrity and professional standards.
Mark Metcalf (chair), Jenny Shepherd (secretary)