On 30 July, IncredibleEdible Mytholm came out of its lengthy hibernation to hold its delayed Annual General Meeting and elect a new Steering Group.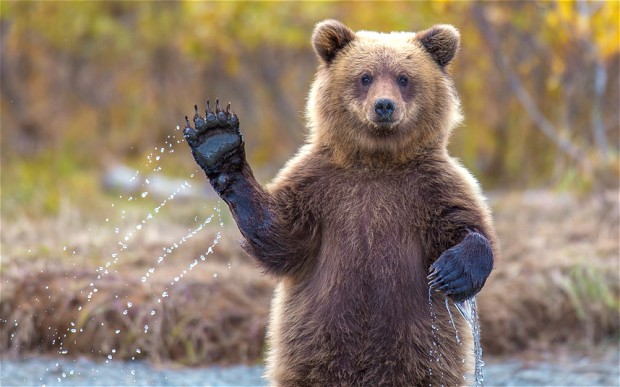 The new Steering Group will carry out plans that the group had mothballed in December 2013, following Calderdale Council Planning Committee's approval of planning permission for a supermarket and hotel on the Browns Field site in Mytholm. This racked up the value of the site from £600K to around £2.3m and so put the kibosh on IncredibleEdible Mytholm's Growing Futures business plan for the site.
But since December 2013, no development has started on the site and the planning permission lapses in Dec 2016. There are difficult planning conditions that require a lot of on-site renewable energy for both hotel and supermarket, and also specify that the site must be raised above flood level. This may have something to do with the inaction, as well as the fact that supermarkets now seem to be setting up small local stores, not full scale supermarkets.
Unless the owners make a material difference to the site by December 2016, the planning permission will lapse. If the planning permission lapses, that will go on record and that may well make other commercial developers back off. This would put IncredibleEdible Mytholm in much stronger position to buy the land, and it seems that planning committees are not keen on renewing planning applications for land banking.
The AGM decided the time is right to pick up where the previous Steering Group left off. The new Steering Group members are:
Chair Lili Briggs (from Valley Organics)
Vice Chair Margaret Boyd
Secretary Jenny Shepherd
Treasury Tony Holdich
Member Myra James.
The plan is now for the Steering Group to:
Agree a new name, since IncredibleEdible Mytholm does not really conform to Incredible Edible brand guidelines (although we are very grateful to have been able to use this name until now).
Find out about joining the Sustainable Food Cities Network  and work on a fair, affordable food policy for Hebden Royd, cooperating with as many groups as possible – and if appropriate, tying in with HR Neighbourhood Plan. Without plans for growing and supplying sustainably grown food that everyone can afford (including people on low incomes who may be living in food poverty), opposing supermarkets means basically saying we don't care about people who can only afford to buy cheap food from supermarkets. Everyone agreed that we should make a start on this and aim to have a launch event at a public meeting timed to take place during the Food Sovereignty Conference 23-26 October.
Find out about possibility of making our own outline planning application
Between now and June 2016, do a variety of meanwhile projects
Mothball our Growing Futures business plan until June 2016, six months before the current supermarket and hotel planning permission for Browns Field site expires in Dec 2016, & then pick up our plans and take them forward if possible, by contacting the site owners again and asking appropriate grant making organisations about a possible grant for a business development worker to fund raise to buy the site, so we are ready to go in December if the planning application lapses
The first meeting of the new Steering Group is on Monday 14th September. By then a good start should have been made on many of these actions. Existing members or people who are interested in joining or supporting the group are welcome to get in touch with the Secretary by leaving a comment below this post, or via the contact form.