Thanks to Ryburn 3 Step's benefit gig at Sowerby Bridge Working Men's Club on Friday 9th May, Calderdale 38 Degrees NHS put the fun into fundraising to support their campaign to Save Calderdale and Huddersfield A&Es.
Pete Coe, Ryburn 3 Steps MC for the evening, welcomed the audience by saying,
"We're here to support the campaign to save our A&Es. Often when campaigners come through the door to gigs like this, they're bowed down with care and anxieties. But this is a time to let that go for a while and enjoy ourselves."
This is what the audience proceeded to do, entertained by folk songs with singalong choruses, an amazing range of musicians, including English bagpipes and a pair of drums with a name too rude to mention here, and french dances, sword dances and clog dances.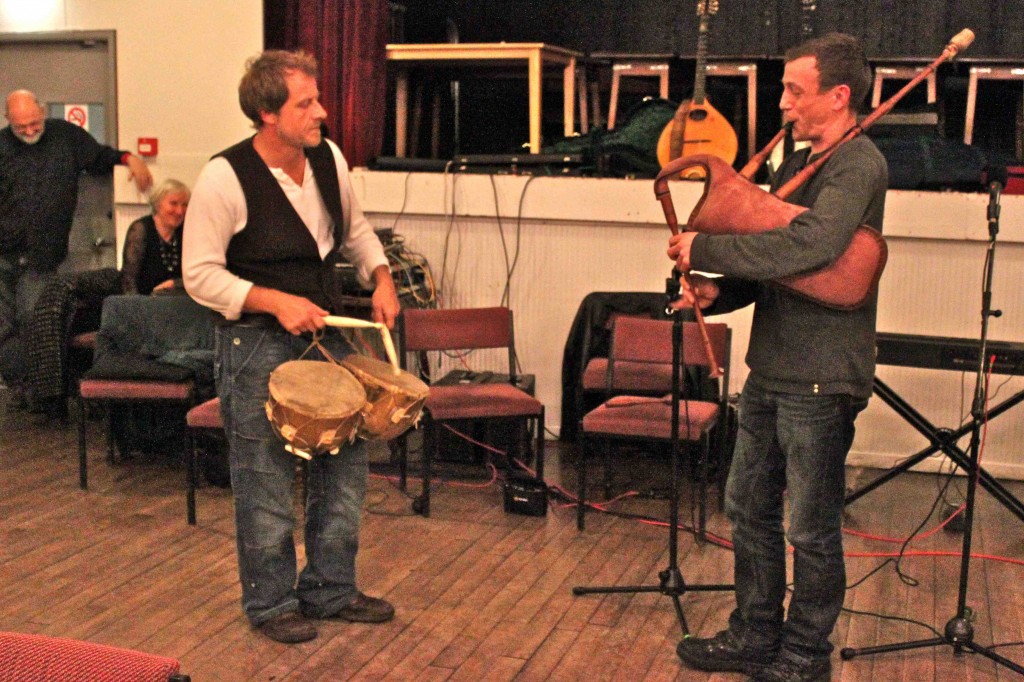 While pulling out the raffle prize winners, 38 Degrees Chair Ken Cheslett spoke briefly about the threats facing our NHS and the campaign to stop the proposed closure of Calderdale A&E and the reduction of acute and emergency hospital beds across both Calderdale and Huddersfield Hospitals.
Calderdale 38 Degrees NHS has monthly meetings that the public are welcome to attend and also runs frequent information stalls in towns across Calderdale, to help the public to find out about the stealth privatisation of the NHS that has accelerated since the Health and Social Care Act came into effect last year, and current proposals to cut and reduce acute and emergency hospital services and to replace them with unspecified, cheaper care in the community.
The fundraiser will help to cover the costs of the campaign group's information leaflets and running the info stalls. If you'd like to find out more about the Save Our A&Es campaign, you can  email the Calderdale 38 Degrees NHS secretary.
Ryburn 3 Step info here.