Hebden Bridge has turned on its Christmas lights. They're twinkly and pretty, of course, but not everyone is overjoyed.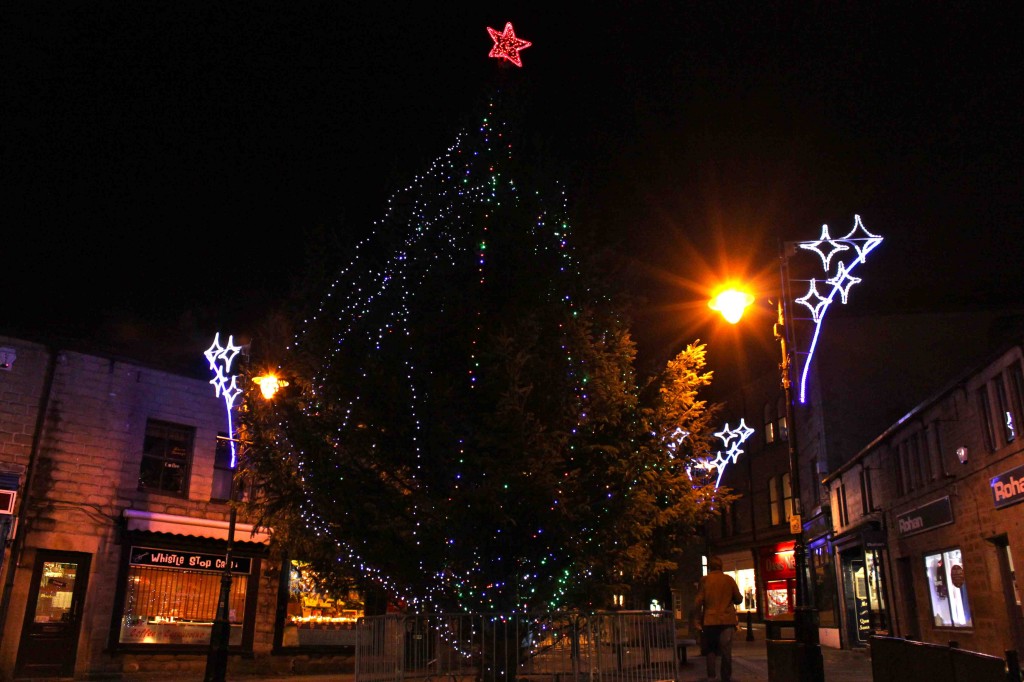 At Hebble End Mill, Tan Your Hide leather craftsman Geoff Garner grumbled,
"Christmas comes but once a year, and that's once too often!"
While writer Chris Rowland protested,
"It's not even December!"
Let's hear it for the grumpies. Enough already with the season of goodwill and frantic shopping.