Incredible Edible Mytholm had a stall last Saturday in St George's Square, to chat to people about our proposals for an eco-attraction on Browns Field/Mytholm Works brownfield site. We carried out some market research, to find out if people would visit the eco attraction, and collected signatures in support of the project.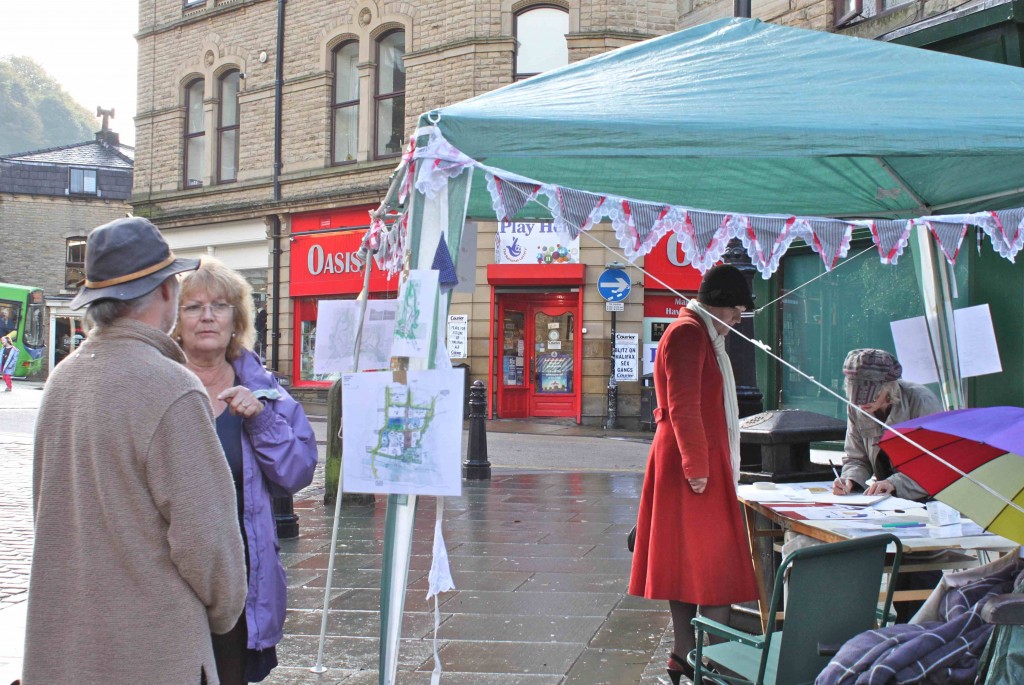 A managed workspace for closed loop/restorative industries is part of the proposed eco attraction. Visitors would be able to observe innovative zero waste manufacturing processes, and get inspired to bring out their inner mad inventor. Kind of like an industrial heritage centre – but looking into the future, instead of the past.
We found that people are curious about what restorative/closed loop industries might be. So here's a short video.
Permaculture, also known as agro-ecology, is also a closed loop system, where there's no waste. The proposed eco attraction would have a one acre indoor permaculture market garden, that would also be a learning centre for schools, local people and visitors.
Maybe we should call the eco attraction "In the loop"?