Growing Futures Field Day went with a swing, thanks to over 180 members of the public and local politicians who came to enjoy some food for thought – as well as wild foraged soup and pancakes cooked up in the courtyard by Flood Angels, and a variety of yummy bread from the Bakehouse.
Members of the public welcomed Incredible Edible Mytholm's ideas for Growing Futures -a community-owned, fair, sustainable food business on the Mytholm Works site. A number of Hebden Royd and Calderdale Councillors also came along to find out more, and expressed interest and support.
 Hebden Royd Town Councillor Tony Hodgins said,
"I attended the Growing Futures Field Day with a certain amount of scepticism but after seeing the enthusiasm and ideas that were presented I feel this is the right use of this site. It could be a tourist attraction in its own right and will provide employment and apprenticeships much needed in the area and provide a sustainable food source. I hope at some time in the future we can find a site in Mytholmroyd where we can do something similar". 
Nick Green, Incredible Farmer and IEM management committee member, said,
"I  enjoyed talking to all the new (to me) faces and the thoughtful, enthusiastic reception we had to the plan."
Town Hall didn't bat eyelid at straw bales and planting
The Growing Futures Field Day transferred at the last minute from the chilly Mytholm Playing Field to Hebden Bridge Town Hall, who gave the event a warm welcome and didn't bat an eyelid at apple tree and bean planting in containers in the courtyard, weed soup and pancake cooking, straw bale building demonstrations in Waterside Hall and children's art activities. Helen, the Town Hall duty worker for the day, said 
"It's great to see all kinds of different events happening here. And apple trees in the courtyard are brilliant."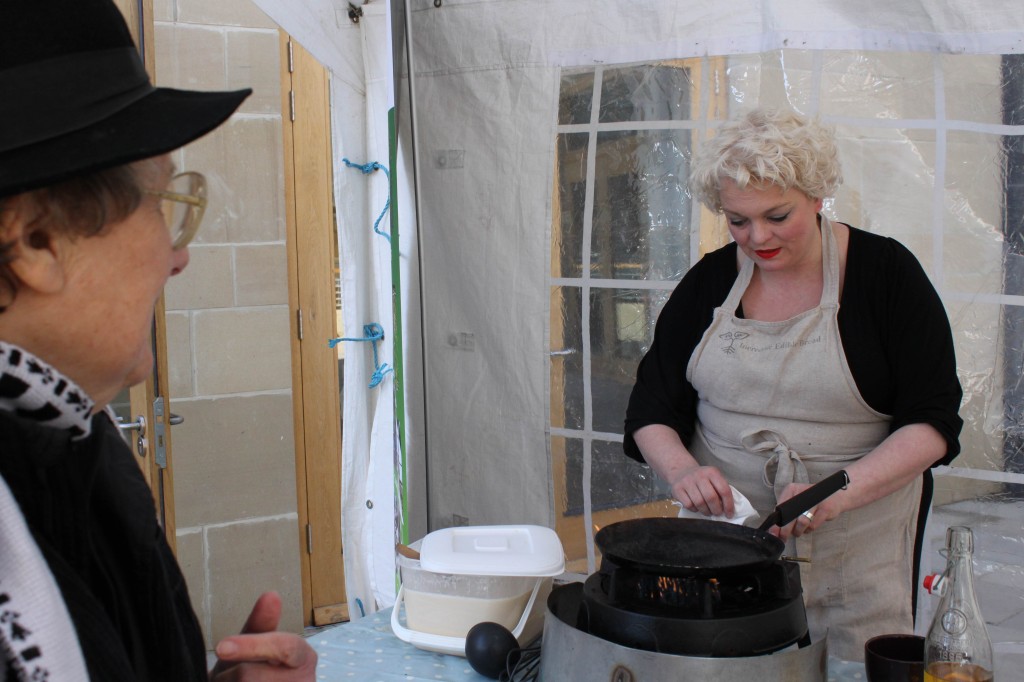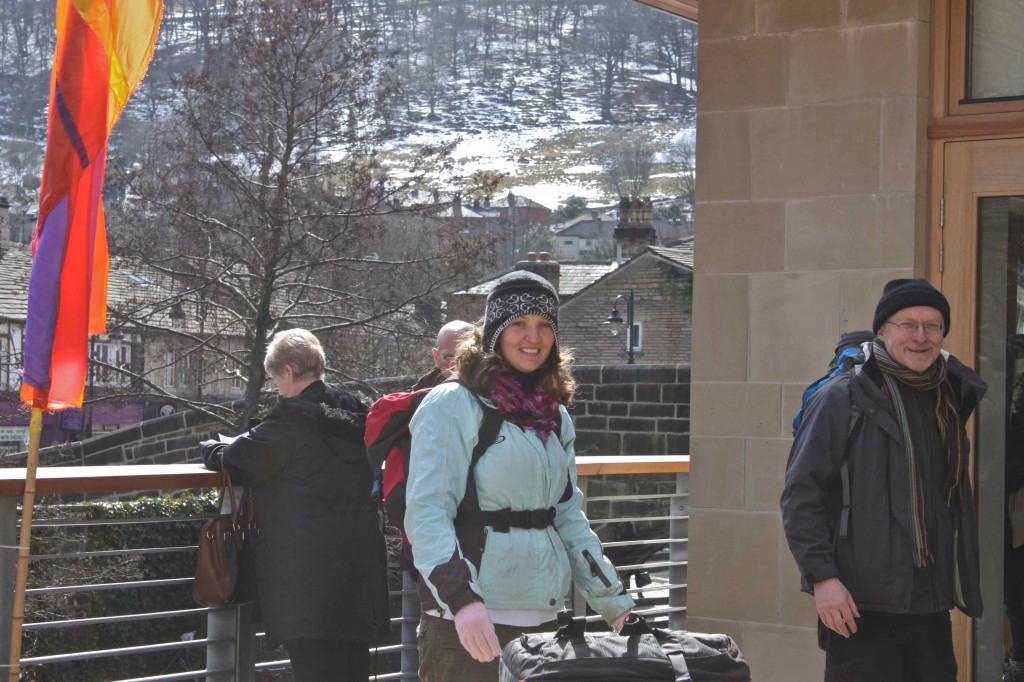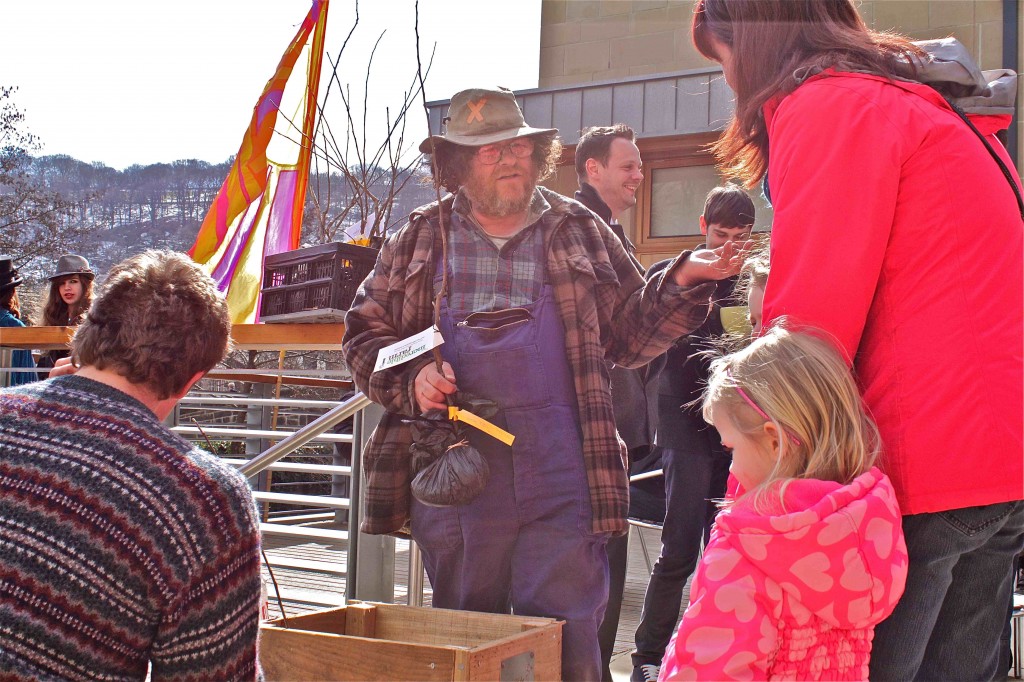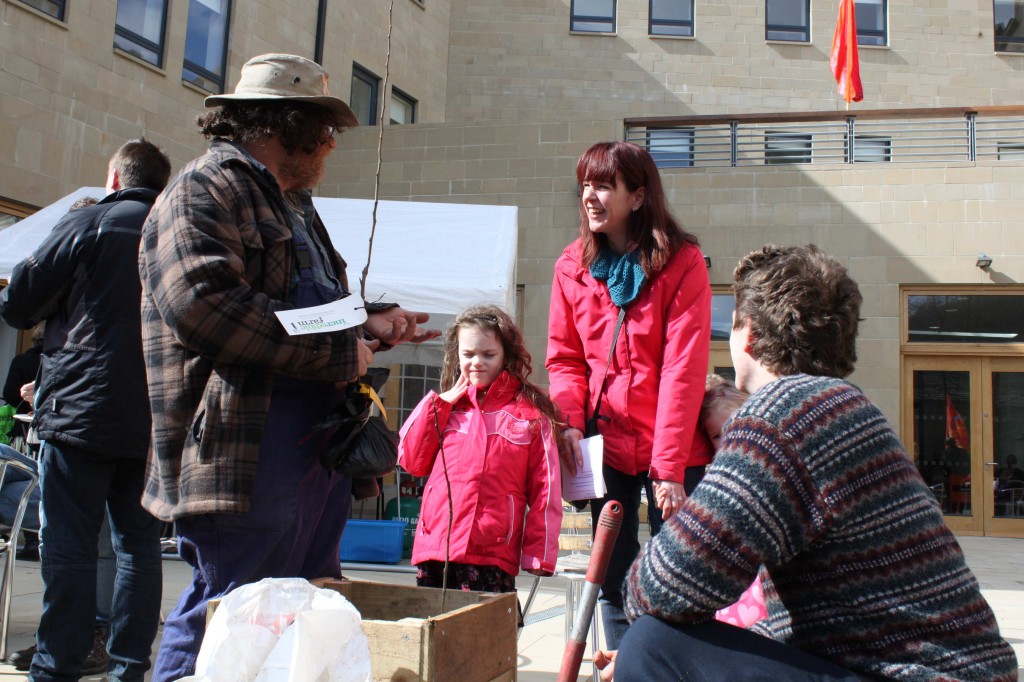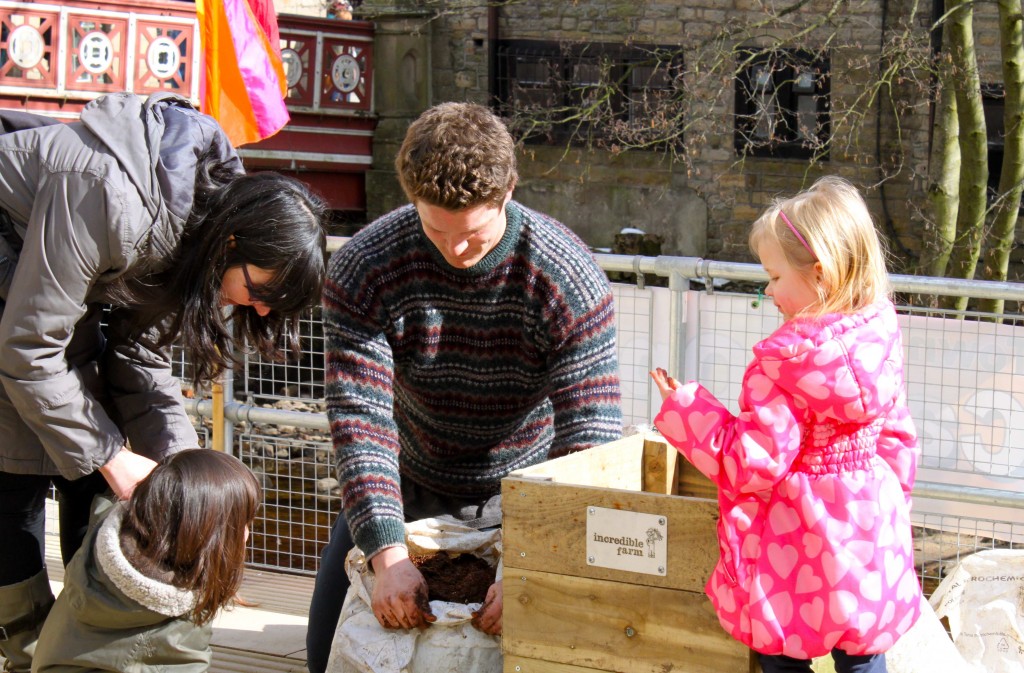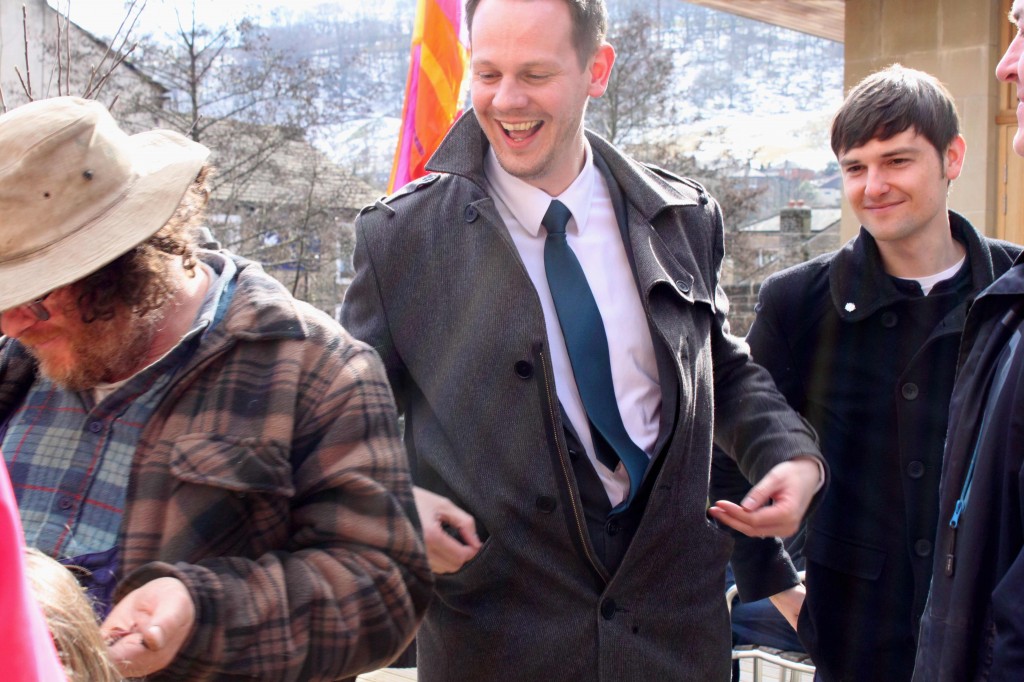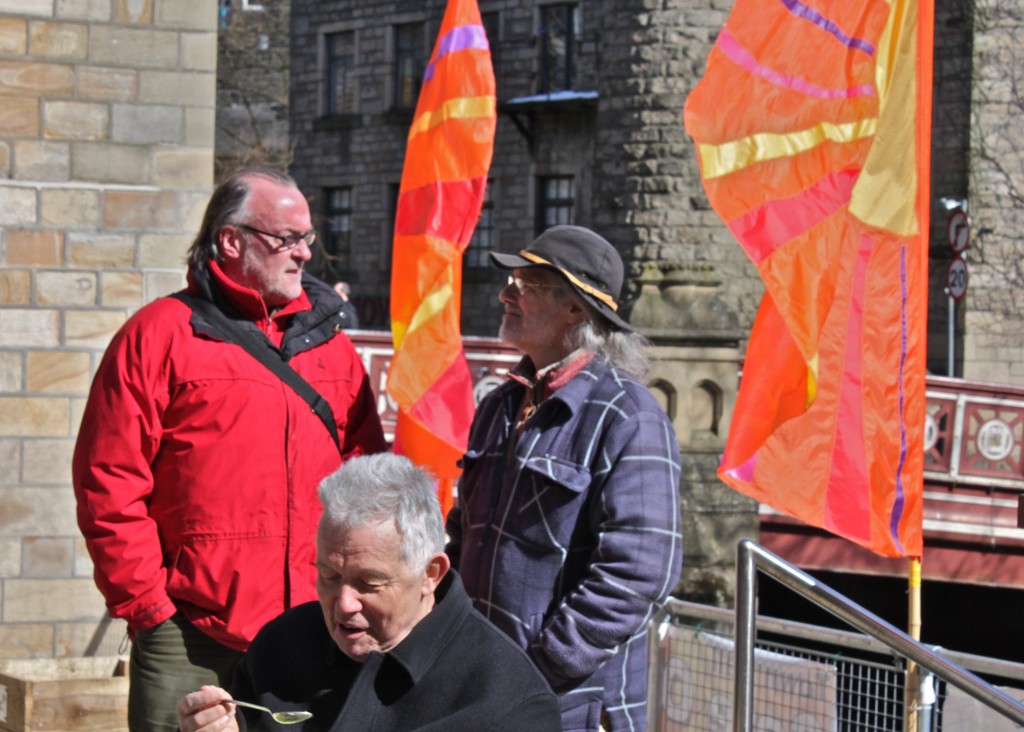 Councillor Timbers said,
"I was really impressed by the enthusiasm of the organisers and mixture of activities; in particular, the talk about the need to protect the training, career prospects and wages of agricultural workers struck a deep chord. This project has potential."
While IEM management committee member Myra James said,
"Charlie Clutterbuck's talk was a very interesting perspective on food production issues. And it was fascinating to learn about straw bale building – all new information to me. In fact the day as a whole was a great learning experience. And  how fantastic that so many people came along to learn about our project – a proper vote of confidence."
Cllr Dave Young – Labour Councillor for Calder Ward – said,
"IncredibleEdible Mytholm have come up with a really good alternative use of the Browns site and I wish them every success in their venture which could be a great asset for our wonderful town of Hebden Bridge."