For the first time at the United Nations Framework Convention on Climate Change, the official UK delegation to Rio+20 includes business representatives. Presumably they are on the delegation because their companies – Aviva and Unilever – are ethical and use sustainable procurement and production methods.
The delegates from Unilever are Paul Polman, Chief Executive, and  Migeul Pestana, Vice President, Global External Affairs. Aviva Investors has sent their Chief Executive, Paul Abberley and Dr Steve Waygood, Chief Responsible Investment Officer.

Strikes and shareholder revolts over excessive executive pay
This year, both Aviva and Unilever have faced shareholder revolts over excessive executive pay.
An Aviva shareholder revolt earlier this year led to the resignation of Chief Executive Andrew Moss, who still walked away with £1.7m severance pay.
Workers at Unilever factories were on strike earlier in 2012  over the issue of excessive executive pay and the company's simultaneous move to reduce employees' pensions. At Unilever's Port Sunlight factory, the Guardian reported 44-year-old Cathy George, a secretary and mother who has worked for the company for 16 years, as saying, "It used to feel like an ethical company. But everything's changed. It's more ruthless now."
Despite opposition from some Unilever shareholders, the Unilever Chief Executive's pay this year rose rise 6% to £975,000, before bonus and share awards.
Unilever – the world's biggest consumer of palm oil
The Anglo-Dutch Unilever is the world's biggest consumer of palm oil, using over a million tons a year to make  products like soap, ice cream and other foodstuffs and cosmetics. The cultivation of palm oil has been central to the often illegal deforestation of swathes of tropical forests. Up to 25 percent of global greenhouse gas emissions comes from tropical forest clearance, and deforestation is often achieved through:
land grabs that drive traditional farmers off their land
human rights and labour abuses
disastrous effects on biodiversity, including the decimation of species like the orang utan.
Traceable, sustainable sources of palm oil- a tricky question
To its credit, Unilever has announced its aim of buying all its palm oil from traceable sources that are certified as sustainable, but last year only about 2% of the palm oil it bought came into this category.
The Roundtable on Sustainable Palm Oil (RSPO) operates a certification scheme that allows companies like Unilever to buy Green Palmcertificates. Each certificate certifies that a sustainable plantation has produced one ton of palm oil. Last year, Unilever bought 803,000 Green Palm certificates, plus 27,000 tons of oil from traceable plantations such as New Britain Palm Oil in Papua New Guinea. On the basis of this mix of GreenPalm certificate purchase and procurement of 2% of its palm oil from traceable plantations, Unilever claimed that two-thirds of the palm oil it used in 2011 came from sustainable sources.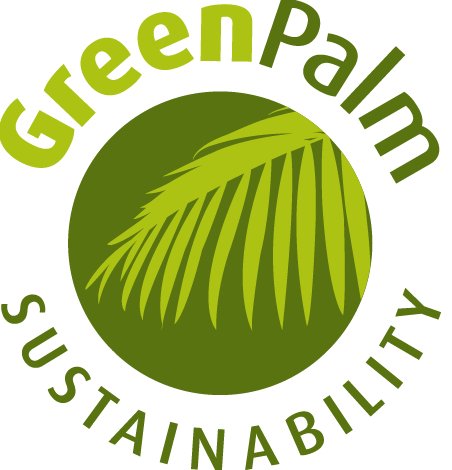 But buying GreenPalm certificates is more like an offset for the unsustainably-produced palm oil that Unilever actually bought – 98% of its total consumption in 2011. It doesn't mean that they bought sustainable palm oil, it just means that they have bought certificates from RSPO members that claim to produce sustainable palm oil, and so Unilever can claim to have supported the production of sustainable palm oil.
Adam Chaytor, executive director of New Britain Palm Oil Ltd, is reported as saying "A lot of people are hiding behind green certificates as if that's going to change the industry." And Unilever has now changed its mind about the usefulness of GreenPalm certificates and decided to buy all its palm oil from certified, traceable sources by 2020.
Questions about the Roundtable on Sustainable Palm Oil
The Rainforest Action Network suggests there are problems with the Roundtable on Sustainable Palm Oil (RSPO). RSPO  has apparently failed to make sure that all its member organisations meet the criteria for sustainable and responsible palm oil production – such as avoiding deforestation, poor labour practices and human rights violations.
And in 2010 the WWF announced, "Companies buying palm oil need to be aware that the only way to ensure sustainable sourcing is to buy certified sustainable palm oil from companies that have been assessed against the RSPO standards. Buying from RSPO members is not enough."