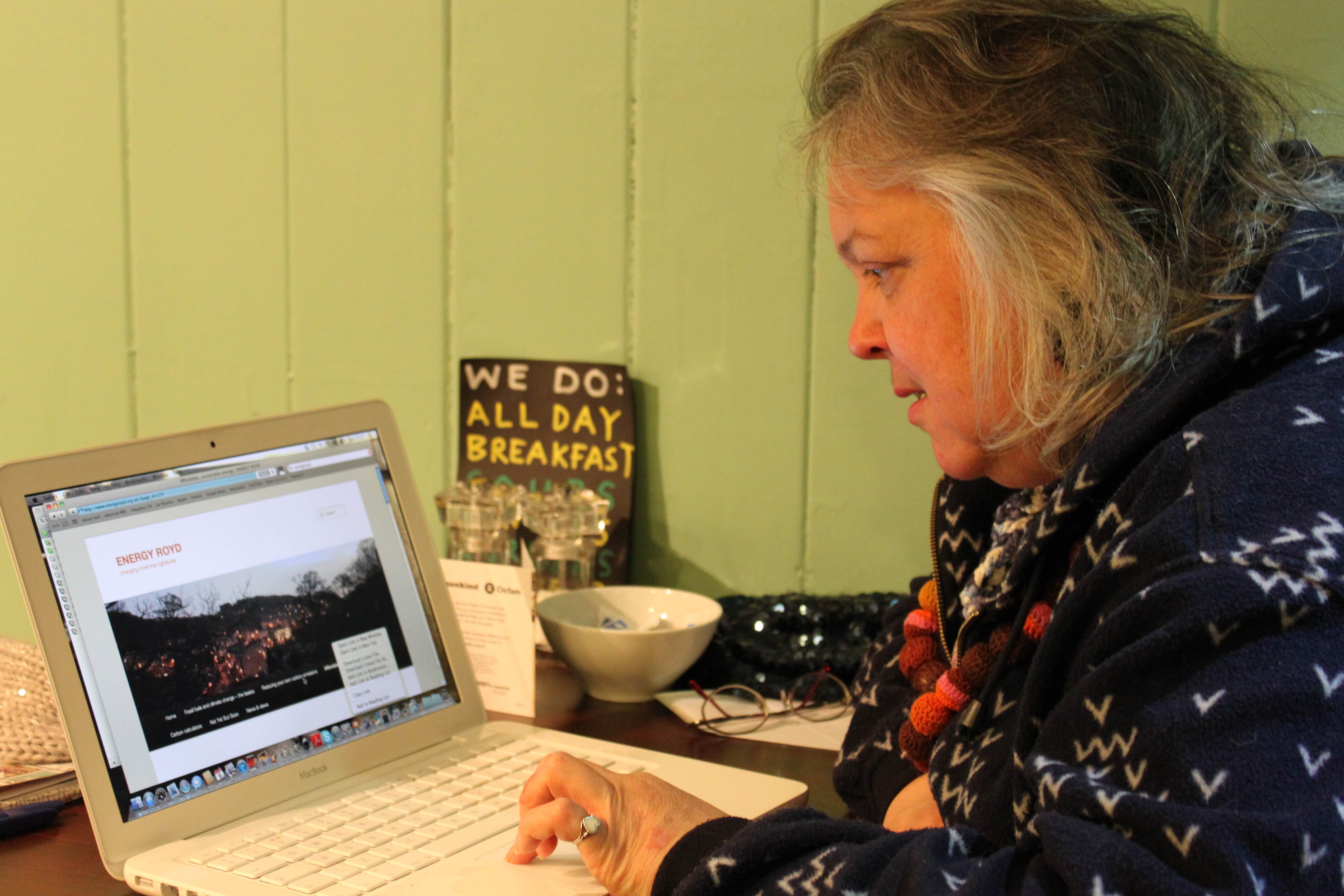 Many thanks to the handful of people who've user-tested the Energy Royd website over the last two months.
The results aren't statistically significant – but the fact that everyone said more or less the same things suggests that the comments are more than random.
None of the people who tested the website identified themselves as green, or involved in climate change and energy issues. I did know all of them though – no-one came in off the street, as I'd been hoping, so they were predisposed to be nice. But I think the mix of positive and critical feedback shows that they were able to be honest.
Summary of what people said
Website content
All comments were that the content is "good" and "interesting".
Website design
All comments were that the website design is clear, clean and easy to navigate. Someone also added that the banner photo clearly shows what the website's about.
Writing style
Everyone said that it would be better if the writing style was lighter. Someone also asked if I could inject a bit more humour. Everyone said that the writing style was "a bit heavy" and one person asked if I was trying to give a lecture. Someone said a glossary would be useful.
Tagline (Changing more than lightbulbs)
Everyone who commented on this thought it was funny and appropriate.
My response
I'm obviously glad that people liked the content, design and tagline. I agree with the comments about my writing style on the website.  So far, writing it has felt like quite a laborious process and this shows in the way I've been writing.
I take the point about writing in a lighter, more humorous way and I hope I'll be able to do this as I write more of the website. It'd be good if people read Energy Royd for pleasure as well as for information, and use it for enjoyable discussions, online or in the real world.
I think a glossary is a good idea and I've started one.