Latest news update: Wahey! The Coalition government has put this massively flawed scheme on hold for 6 months. Let's make sure this is a more productive and meaninglful pause than the one they called when they were finding it hard to get the Health and Social Care Act passed.
Before the news that the Government was putting this scheme on hold for six months, if you haven't already opted out of the unconsented "caredata" collection of your personal confidential GP medical records, you had until 28th February to do this.
Unless you opt out (which is easy, and how to do it is outlined below), your personal confidential GP records will be automatically sent to a new Health and Social Care Information Centre database, without your consent, and regularly updated and linked to other personal confidential data from your visits to hospitals, clinics or social care organisations,

Fax your GP via this website
You don't even need to go to your GP centre to opt out – here is  a website that will fax your GP on your behalf.
Here is some information from West Midlands Save Our NHS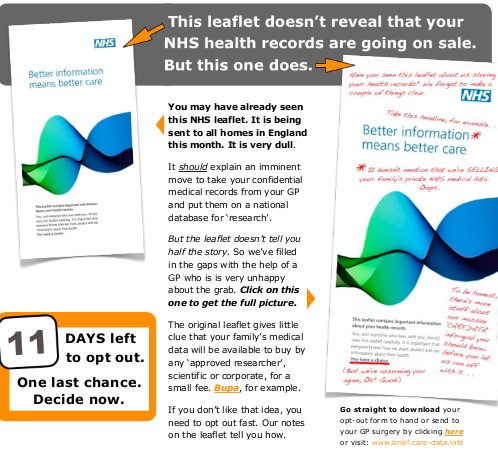 Here is more info on care data (downloadable PDF) and why you might want to opt out. Here is a PDF opt out form, to print out, fill in and post or take to your GP centre if you haven't used the Fax Your GP option (above).
You will probably have received junk mail information about caredata that leaves out most of the key information you need to know in order to decide whether or not to consent to it. West Midlands Save Our NHS has usefully annotated the "Better information means better care" leaflet that probably came with a junkmail delivery and may have gone unnoticed among the pizza delivery offers and Coop special deals leaflets. (Click on the annotated leaflet below to enlarge it.)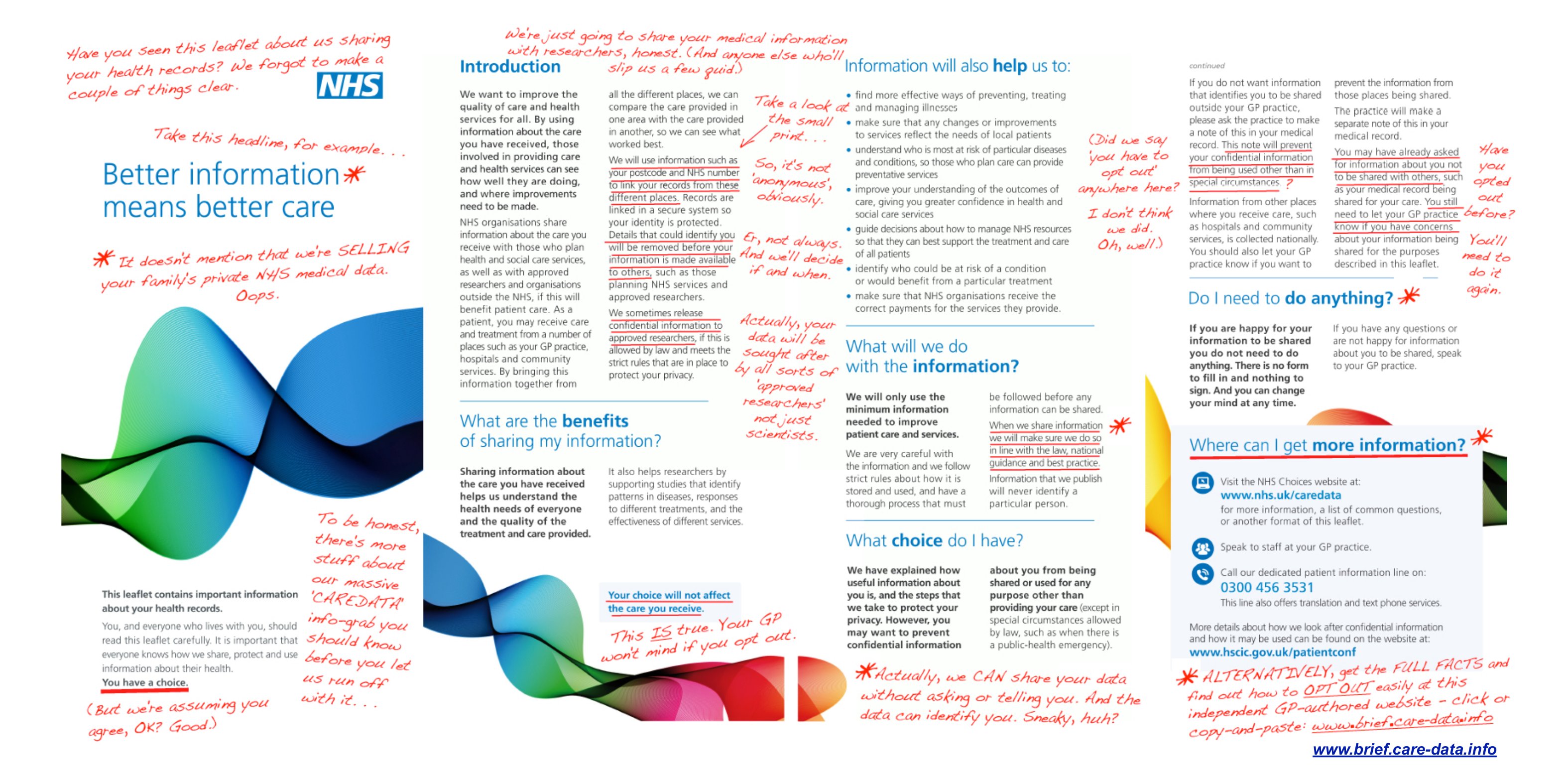 More info about caredata here