Shaun Maskrey's 2nd Flood Modelling Workshop (which unfortunately I couldn't attend) was about organising the variables that affect flooding in the Hebden Water catchment area into a cause and effect structure.

Before the 2nd Workshop, Shaun emailed his latest e-Bulletin, outlining what uncertainty is in the context of flood risk modelling, and why the Workshops will need to talk about it. Shaun said,
I've returned from a workshop on uncertainty in London.  This workshop posed some really interesting questions about dealing with uncertainty in modelling: both understanding it, and communicating it clearly.  The most recent bulletin (attached) explores the topic of uncertainty, to get us all thinking about what it is, and what it means for the research we are conducting in  Hebden Bridge.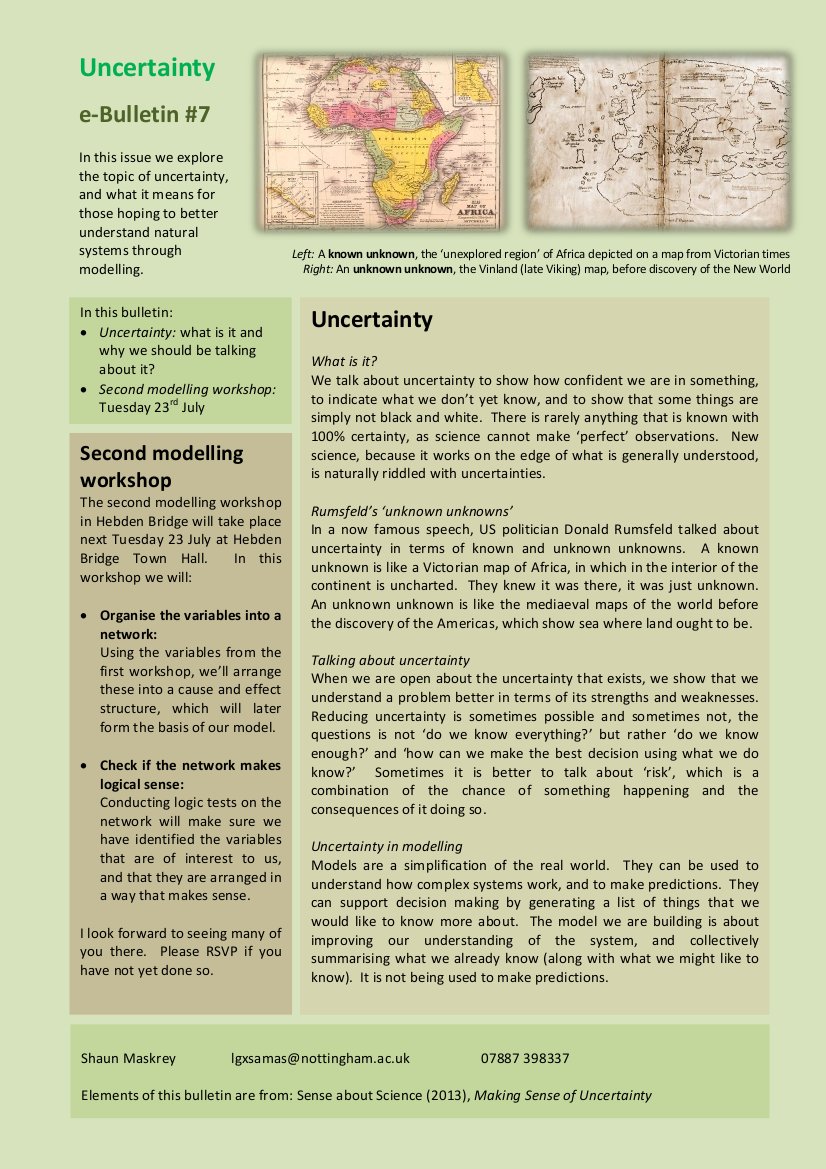 The Carbon Brief also has an article about the Sense about Science report that Shaun drew on in his e-bulletin. This article discusses the scientific concept of uncertainty in relation to climate change.