Nearly 400 people attended the Welcome Festival on Saturday 29th October at the
Birchcliffe Centre in support of asylum seekers and refugees. Most of the performers on the day were refugees. There was a famous Syrian singer and his daughter coming from Bournemouth, the Songo Drummers Project, the Harmony Choir from Leeds and Dave Nelson and Charlie Carr from Hebden Bridge. For the children there was also face painting, arts & craft activities and making figures out of balloons.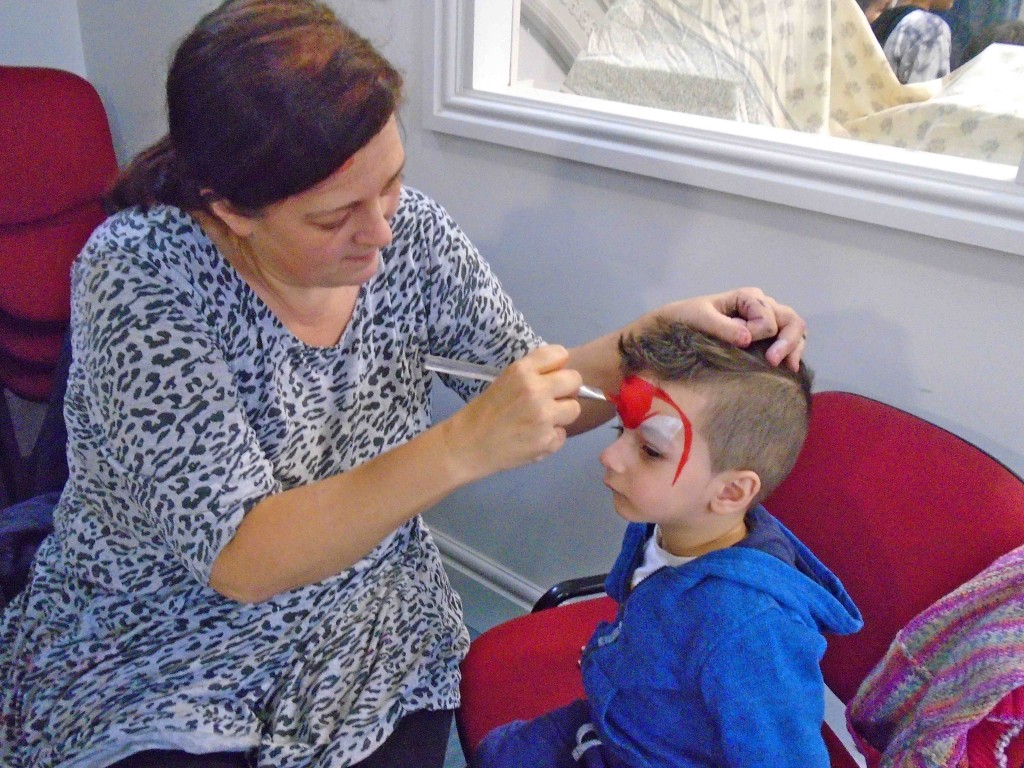 About 75 refugees and 30 volunteers enjoyed a free vegan lunch, cakes and refreshments. The two organisations that organised the festival, Calderdale Freedom from Torture and Together We Grow, had stalls as did the St Augustine Centre and Calderdale Valley of Sanctuary.
Pat Kemp, chair of Calderdale Freedom from Torture, said:
"The Welcome Festival showed that local people want to support refugees. We know that there's a great need for this support as many of the refugees have had traumatic experiences, lost family members and friends, lost homes and communities – lost a place of belonging. It is not easy to learn a new language, a new culture and meet new friends."
Laura Beesley, chair of Together We Grow, said:
"We have many people to thank for their help with the Welcome Festival. Calderdale Community Transport donated us a minibus and a driver for the day to take some of the refugees from the station to the Birchcliffe Centre. Hebden Bridge Community PA provided the sound system with two sound engineers. Hilary and others from Incredible Edible Todmorden provided lunch for over one hundred people without charging. Some served tea and cakes, did the washing up and others helped with the children's activities, which were very popular."
Also thanks to the Birchcliffe Centre for their support and to Community Foundation for Calderdale for their grant, which covered some of the costs.
If you want to make a donation towards the support of refugees in our area you can have your donation match funded and Gift Aided if you do this online at Local Giving/Together We grow. You can get up to £10 match funded and up to £30 if you set up a monthly donation.