Some people say not to worry 'bout the air, some people never had experience of air…(Talking Heads, Air)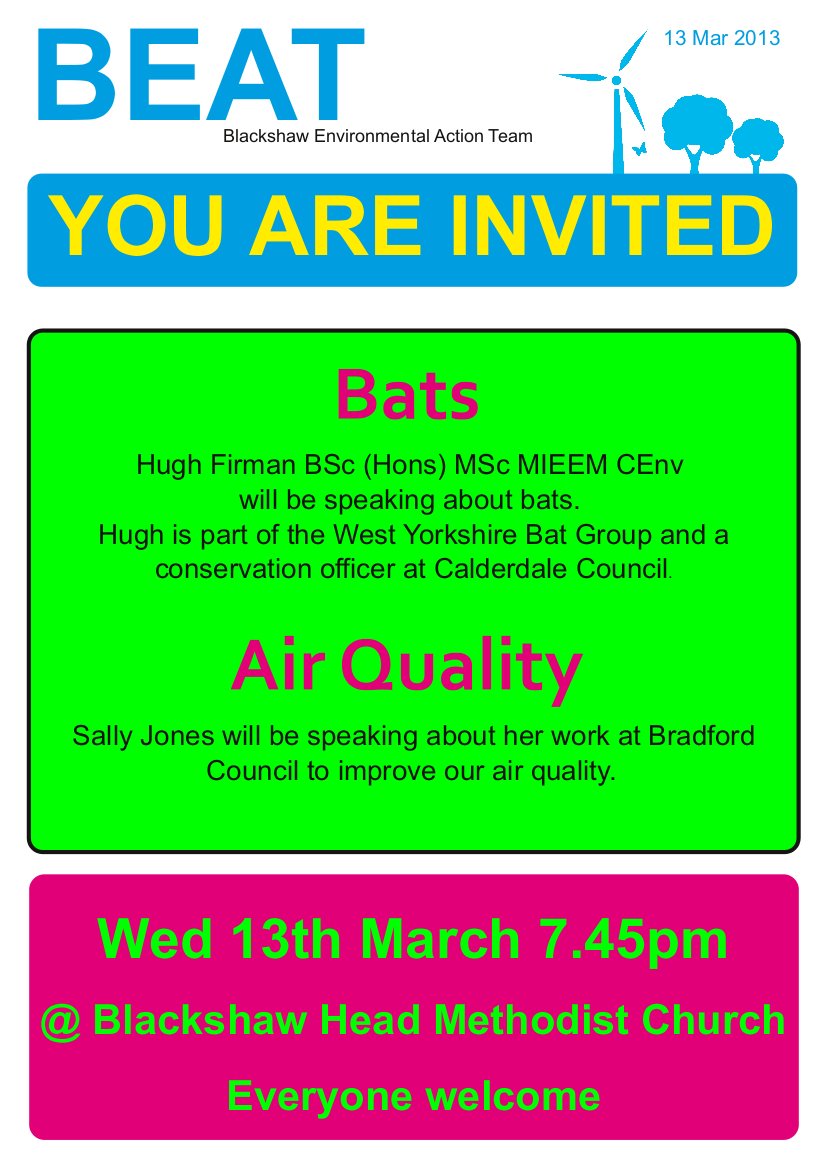 Improving our air quality
Blackshaw Head resident Sally Jones is a Pollution Control Officer at Bradford Council, working on improving the air quality in West Yorkshire. Sally said,
"My role at the Council involves reviewing and assessing whether or not we are meeting the objectives for limits to air quality pollutants set in the Air Quality England Regulations, and reporting findings to DEFRA.
These objectives are based on evidence provided by the World Health Organisation.
Along with other European countries the UK has failed to meet the objectives for nitrogen dioxide and we are currently facing infraction fines (estimated at £1 million/day).
There are also issues with high levels of particulate matter in many parts of the UK. There is no safe level for these pollutants and the latest estimate is that they are responsible for the deaths of 29,000 people annually and represent a UK health cost of around £20 billion."
Air quality in Hebden Bridge town centre and several residential areas fails to meet legally-required standards
Sally also reports that West Yorkshire has the fourth-worst air quality in the UK, with many areas where traffic pollution is so bad that air quality standards fail to meet the legal objectives. These areas are called Air Quality Management Areas. They exist in all five West Yorkshire local authorities. One is in Hebden Bridge along the A646 from Bankfoot Terrace to Station Road, covering a significant portion of the town centre and several residential areas.
She will be speaking about a DEFRA-funded Low Emission Strategy for vehicles that Bradford Council has developed. Defra has recently funded an extension of this work across the five local authorities of West Yorkshire.
People might also want to ask Sally about the likely air quality impact of Calderdale and Bradford Councils' proposed PFI waste incinerator – the fifth hottest topic on Changing More Than Lightbulbs over the past 28 days.